Isn't always measured by how much work got done.
Sometimes it's just in the smiles and delight of little ones making mud, while Mom digs out a new flower bed.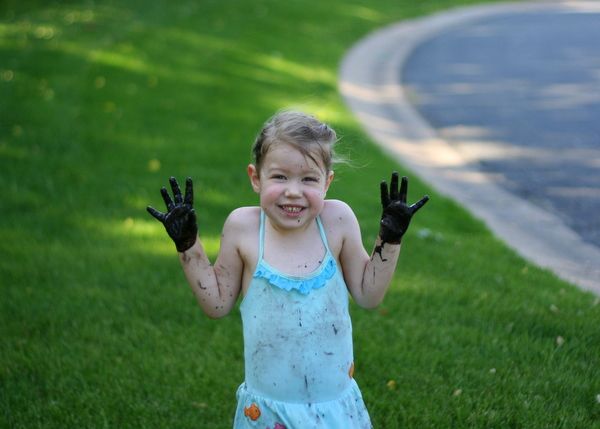 And letting them help, even though the job takes twice as long or doesn't get finished at all.
It's found in taking time out to throw maple tree helicopters in the air, much to the delight of a one year old.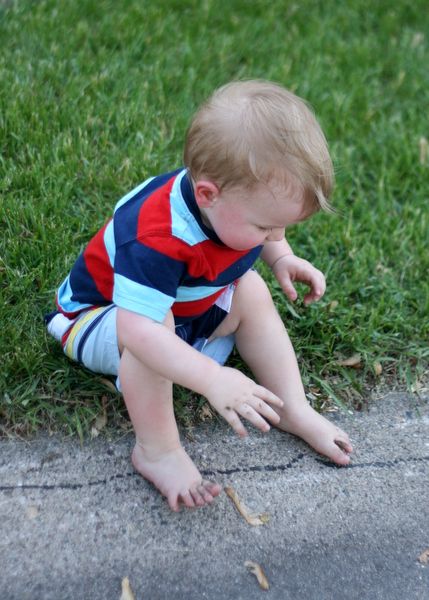 And when you abandon your project altogether just to watch them paint themselves with mud. Pushing to the back of your mind thoughts of: I hope those suits aren't ruined (they weren't).
A little dirt is nothing a good old-fashioned hose-off outside, can't fix.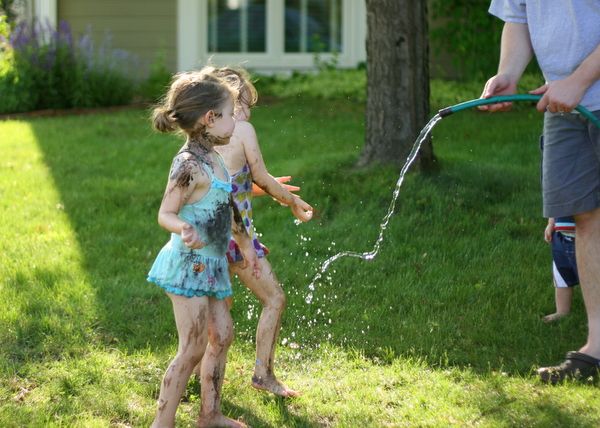 Feeling even colder on a hot hot 90* day.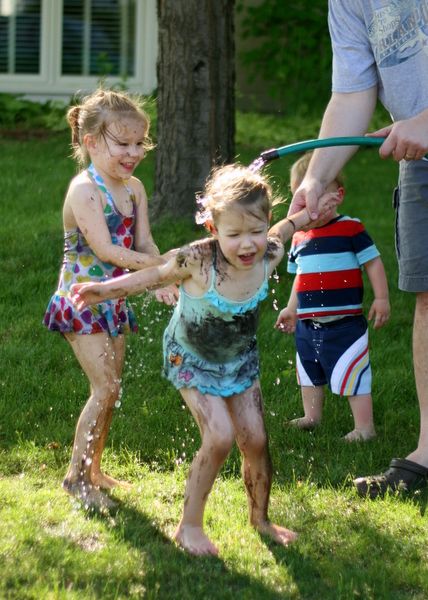 *No children were harmed in the taking of this photograph, just surprised.