I'm really excited about something fun I've got coming in the mail to use on our
dining room
table. I can't wait to show you when they get here! The kind folks at CSN stores have asked me to do a product review and the item I picked is just perfect with the French Country theme I've already committed to in our house. They will replace some items we've had since we were married almost 12 years ago. I can't wait to have a more updated version to use. Because, seriously, who knows what their decorating style is at 23 anyway? The new ones will be great no matter what decorating direction I go in the future.
But in the meantime
...let me show you what arrived on my doorstep last week.
Yep,
I won
a complete set of fat quarters of Jennifer Paganelli's latest line called
French Poodle
. Seriously...
moi
!! That's over 5 yards of fabric! Thank you Jennifer & Co., I am so tickled to have won these.
Now that it's here, I'm actually having a difficult time deciding what to do with them. There are so many things I could choose to do. The hardest part for me with any design is always deciding what direction to take something in.
At first I thought I'd make a couple of OOAK outfits. I've got a fun embroidery pattern that would be perfect for a little apron top. But they all blend together so well, I'm having trouble deciding which fabrics should be grouped together.
Aren't they gorgeous?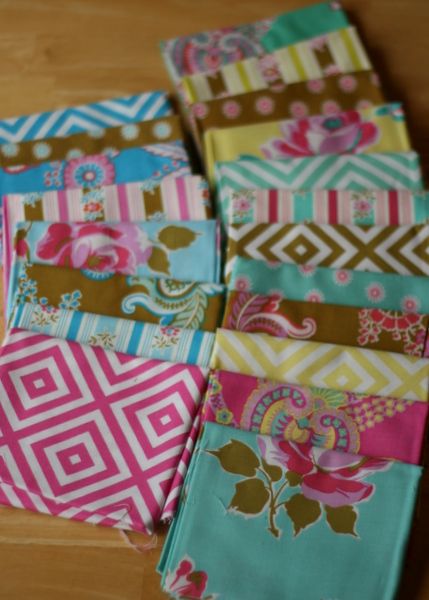 But I do I think I've decided on my favorite fabrics in the bunch. I don't think I ever would have picked out the brown from the
on-line swatches
, but to see them in person...WOW! Total love.
So after rearranging and rearranging...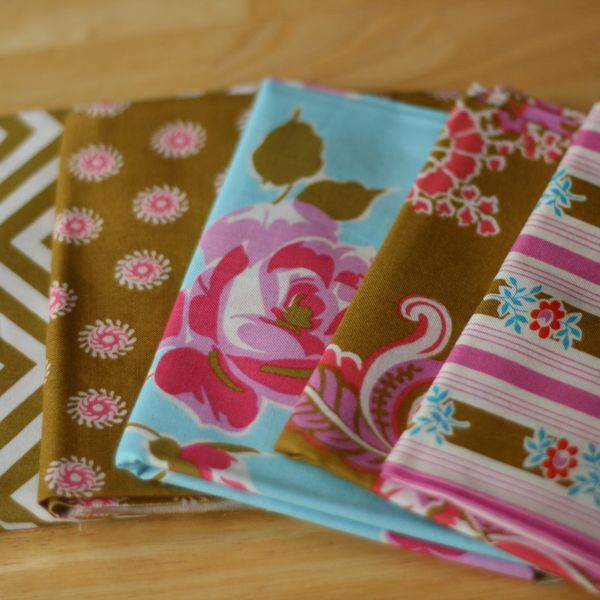 ...I'm thinking this stack really wants to be...
...a quilt.
But don't hold me to that. I've been known to change my mind a time or two.
They are almost too pretty to cut into, so I'm just gonna stare at them a few more days before I decide for sure.