That first day, pulling up to the airport and then making my way inside with the girls to meet
our friends
, I was so excited and nervous. But then I heard Jessica calling my name (with what little voice she had left) from behind me. They were already outside waiting for us. I can't even tell you how fun it was to see them all in person for that first time. Everyone was so warm and just as lovely as I had expected them to be.
I have had the pleasure of getting to know Jessica and her heart through countless e-mails (and of course her delightful blog) over the past couple of years. And I was pretty sure her Mom was equally delightful. This was indeed true! We became fast friends. I loved getting a call on my drive home that last day, from her mom, because with all the commotion of getting the cars and car-seats unloaded at the curb and tickets checked-in, we hadn't had a chance to say good-bye. What a sweetheart!
So, that first night after they arrived, we helped them get settled into their hotel and then they came over for dinner. The girls had already become fast friends and of course enjoyed opening gifts. So funny that anytime travel is involved, so are gifts. That's probably pretty universal I think.
David loved the fun creole seasoning and there were goody bags for all the kids (the contents of which are all over the house by now). Jessica made the girls chalkboard mats and the brown one for Sam came all the way from Canton. They are awesome! She promises to have a tutorial on how to make them over on her blog soon so keep an eye out for those.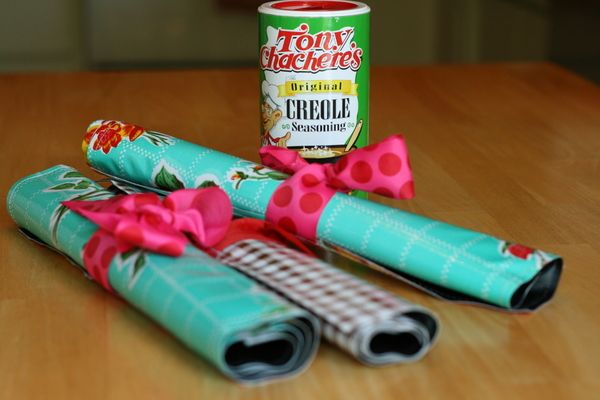 And I love, love, loved this sweet necklace she brought me. It's by
Madison Reece on Etsy
.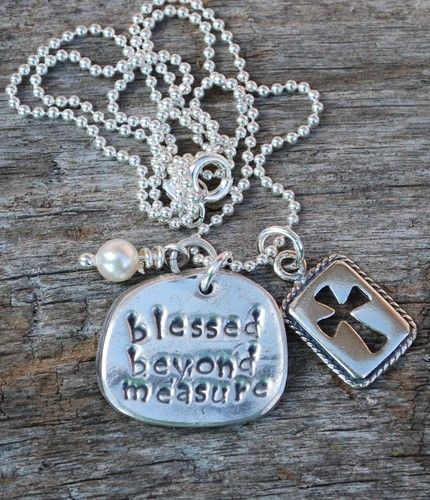 And, because they came all the way from Louisiana to Minnesota to see little 'ole me and my family, I made her something very special, a thank you for such a huge gesture. I'm pretty sure she
loved it
. ;)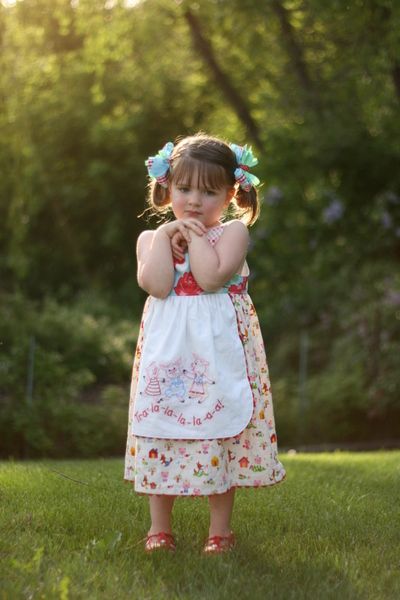 If you remember
this story
, you'll know why this inscription was so important. I conspired with her mom to get the words correct to say "In loving memory of my great-grandfather" in Spanish. It was driving Jessica nuts not to know what this surprise was going to be, but I think the wait was worth every minute.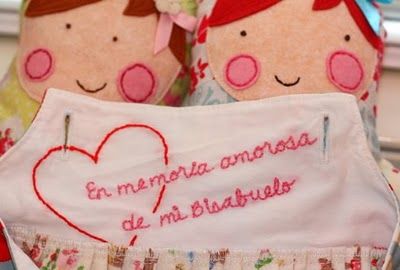 I even took the time to make the little pig on the left, a red stripe dress, like one of them from the fabric, and the one on the far right is wearing a boutique dress similar to this one. That's what I love about drawing
your own iron-on transfer
, you can customize it to your hearts content. I'm only wishing I had redrawn their faces to be like the pigs in the fabric design, but that part didn't occur to me until the apron was all done and there was no time to re-do it. Oh well, these sweet little faces definitely give it a vintage feel and they are adorable just the way they are. :)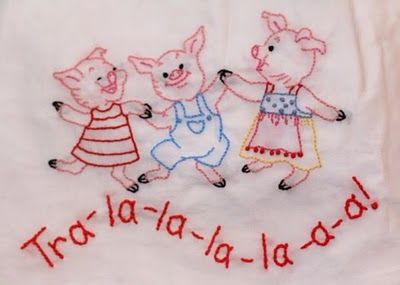 You can read more about the trip
here
and
here
.
Thank you Jessica, Virginia, Grace and Hudson for coming to visit us in Minnesota. We hope we get the chance to see you again. ((HUGS))