Now that summer is truly here (I'm talking sunshine and 80*) I can't wait to make lighter, more summery types of food. In a few minutes I'll be walking out to the backyard with the girls to pick rhubarb to make a crisp for Bible study tonight. Yum! What are
your
favorite summer foods?
Psst...I've got a fabulous chicken salad recipe from my friend Kim, to share with you soon.
I can't believe I've kept that one to myself all this time! Shame on me.
Last night I made the most tasty quiche ever.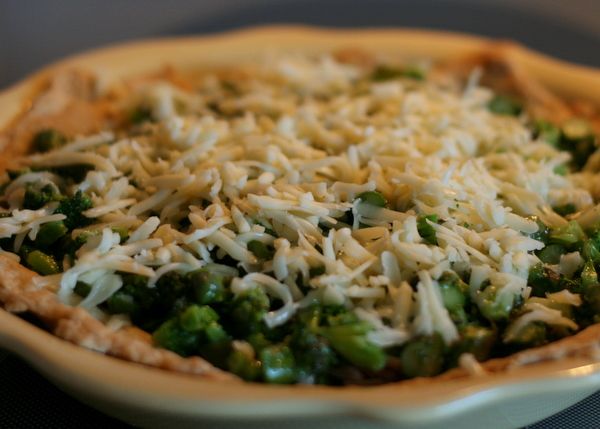 I used what I had on hand, and this puppy was loaded up with tons of fresh asparagus and broccoli (that I sauteed first), plus ham, a few scallions, monterey jack, eggs and half and half. I made my own pie crust, leftover from the double crust recipe I made for
Peanut Butter Pie
last week, boy was that yummy (next time I'm using chocolate pudding and adding bananas to it), and it was flaky and delicious.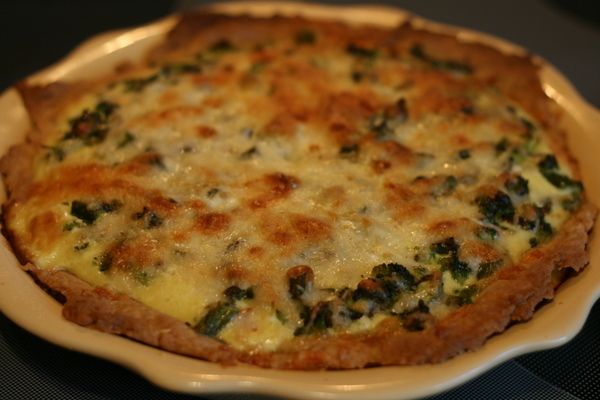 The best part was that all three kiddos ate it! Even Sam who's become a picky eater and generally won't put anything green in his mouth.
We even discovered that he's no longer allergic to eggs. Woo hoo!
The bottom looks a little wet here, but do not fear, it was sublime. I
did
pre-bake the pie shell, even though
Betty
will tell you not to. My quiche was loosely based on
this recipe
.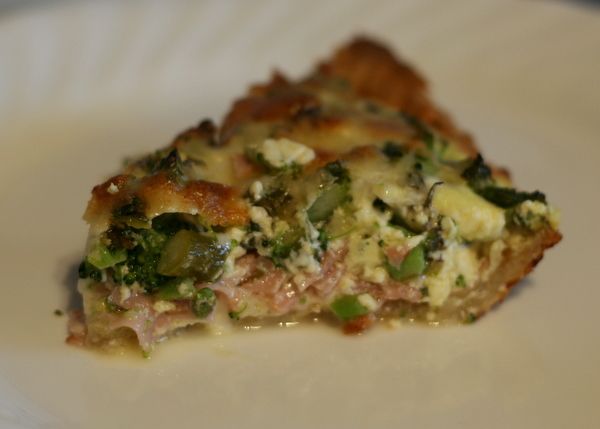 And speaking of summer cooking, while I was waiting for my Dr. the other day, I picked up the June issue of
Family Circle
(it's got
this dessert recipe
on the cover). I don't usually read this magazine, but it has something like 30 different salad recipes in it and they all looked great.
These two in particular...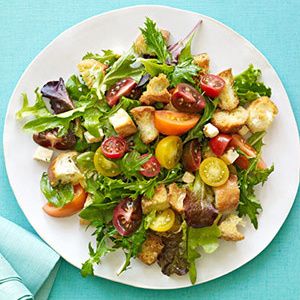 Panzanella
Chopped Greek
I bought my own copy at the grocery store this morning. And an article I found fun to read was
this one about two mom-preneurs
in my own city that started a sign company. I've seen these signs around for garage sales in our area for a long time and always wondered about them. They are super cute and really catch your eye. Way to go ladies! I wish you great sales this year.
Oh and I couldn't help but notice the little ad for
The Vintage Pearl
in the back (also found it in All You magazine, wonder where else she is). Erin's fun little company is fast becoming a household name. Love that!
I'll be back to wrap up our week-end escapades soon, but that rhubarb is calling me.
I hope you are all having a beautiful day!