Well, if you
hadn't guess it
, Anna Maria Horner was the fabulous designer we had the pleasure of meeting last Saturday night.
Quilt Market was in Minneapolis this year, and although we didn't get to go (we don't buy fabric wholesale *sniff * sniff*) we still had the perk of going to Anna's book signing.
We got to ooo oand ahhh over all of her samples from the book too.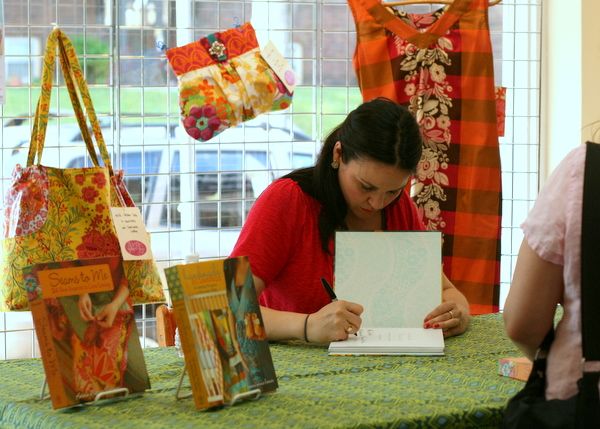 She was so sweet in person and Amy and I had a blast hanging out for the evening. I got a chuckle when I asked the ladies behind us to take our picture and we ended up exchanging camera settings...hehe.
Everyone, this is Amy...say "Hi".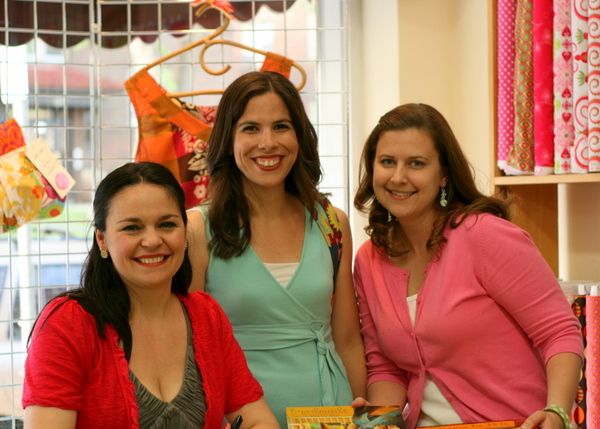 Turns out though that I will forever be known as the "book-signing saboteur". Now that I've been to a couple of book-signings, I wasn't nearly as nervous as I was
when I sat next to PW
. This time I started chatting right out the gate. And of course I had to mention Market. Evidently it was at the same moment she was signing her name.
Poor Amy, I hope this doesn't devalue her book, but rather makes it even more awesome. Hehe... At least we got a good laugh out of it when we sat down to dinner and looked more closely at our books.
Back to the giveaway. We are so excited to offer up this signed copy of her newest book "Handmade Beginnings." It's adorable and I'm sure you'll love it. Here is the actual book you'll receive. She even signed her real name for you. ;)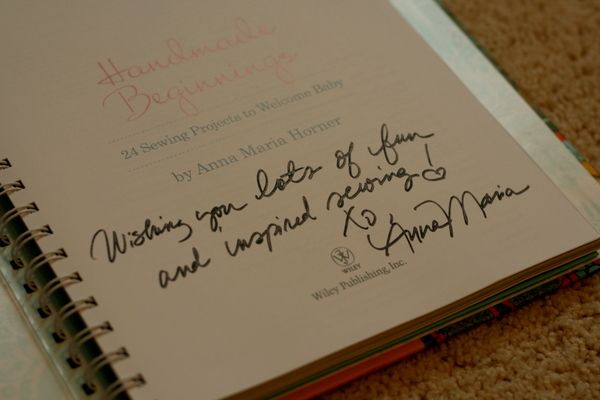 You know the drill...to enter, just leave a comment here. Leave an additional comment for each additional entry you earn for 1) blogging about the giveaway, 2) for following this blog (see sidebar). If you are already following us through reader or the like, just say so in a separate comment.
We'll close comments 9pm this Friday night.
Good luck!