One of the best parts of the whole trip was seeing our daughters play together.
(Oh, and I've decided that dressing my girls alike in crowded places is a good thing. Makes them so much easier to find.)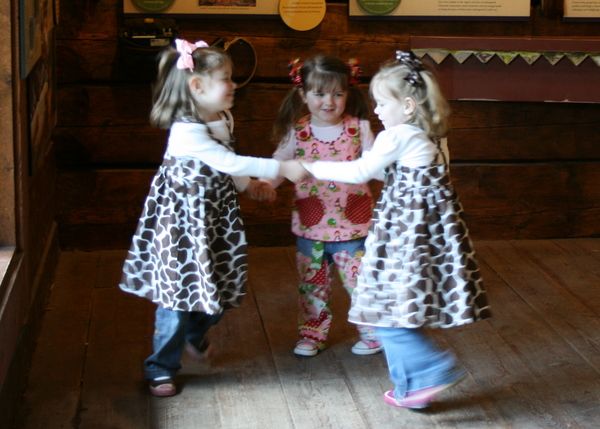 Here they are enjoying a game of Ring-Around-The-Rosie. Never mind that from the other side of the room you could see the big Leopard walking
right in front of the glass
, ready to pounce on it's prey (way cool if you ask me).
Ring-Around-The-Rosie with friends, trumps Leopard's.
Jessica
tells me that most of Grace's friends back home are little boys her age, not many girls around. So she was pretty excited to have two new girlfriends to play with.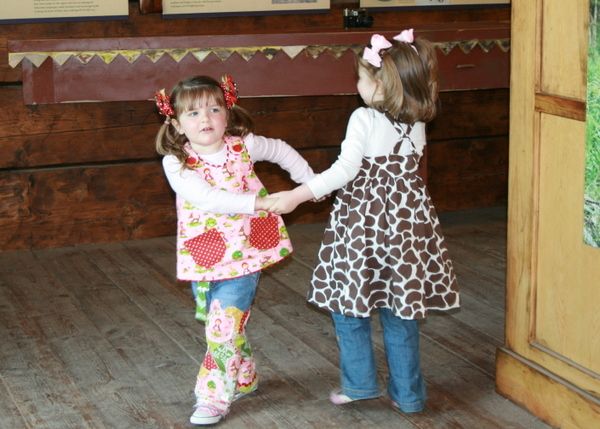 After going to the Zoo and then finding out that we were going to the Mall of America the next day, Emily exclaimed "The days keep getting better and better with Grace!"
Oh, if you could have seen the joy on my girls face!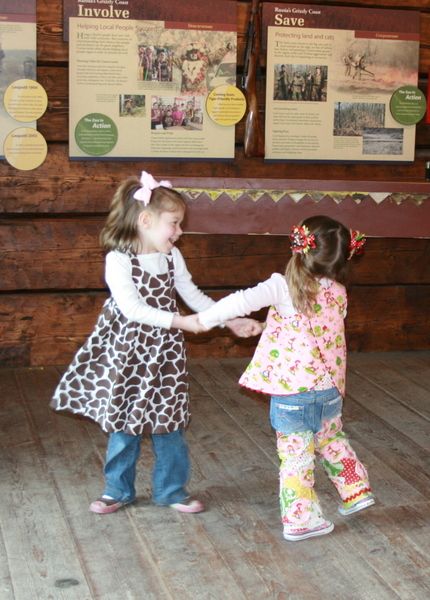 And Grace later asking "Where are my cousins?" when she got up in the morning, was pretty priceless.
Grace, we so enjoyed your visit. Emily and Allison really loved playing with you.
We look forward to another visit someday!