We were a little bit crazy, going to the zoo on one of the busiest days of the year. Thankfully we arrived about 2 hours before the rain started. And thankfully we brought umbrellas for the walk back.
We can't wait for the new play area to open up for the season. This place is some serious fun! With even a mini replica of
Spilt Rock Lighthouse
to climb in (it's behind the post and sign).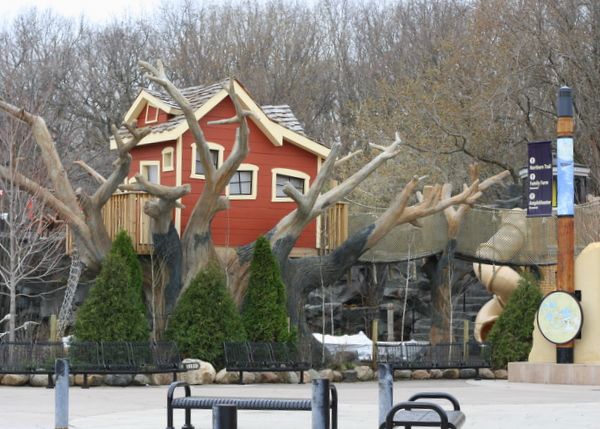 Sam loves to RAWR! so the tiger was a big hit.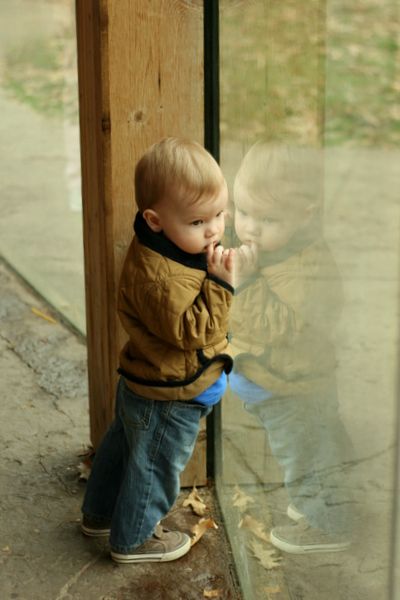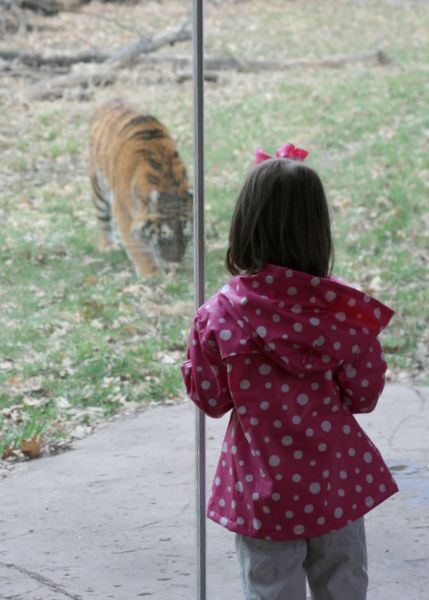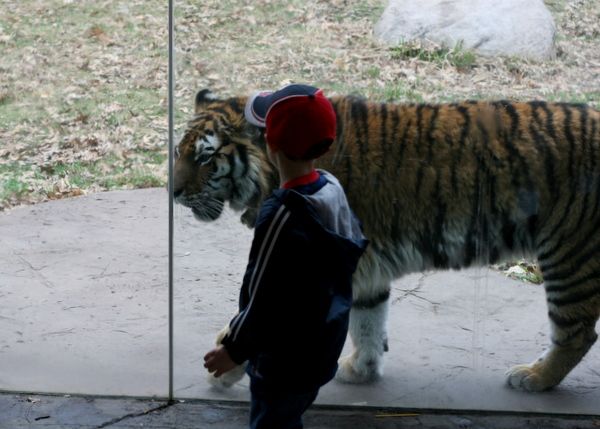 We finally made it all the way back to the Farm. Our favorite part of the zoo.
Sam and Emily got to feed their first goat. Sam loved it and Emily did too but it took a lot of convincing from Dad.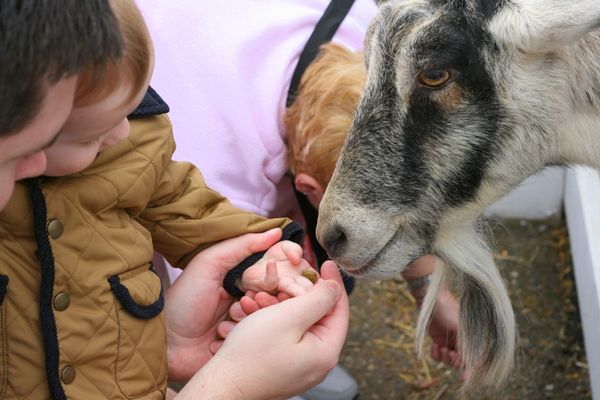 These goats are pretty pampered.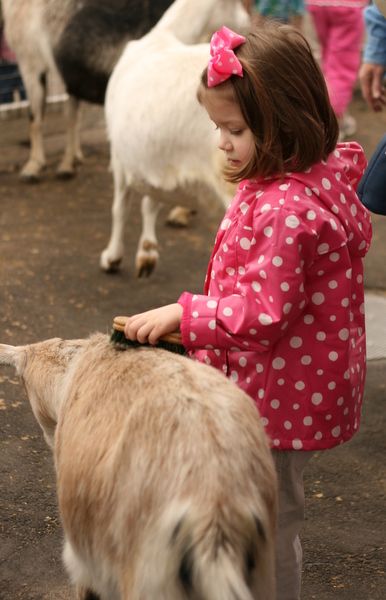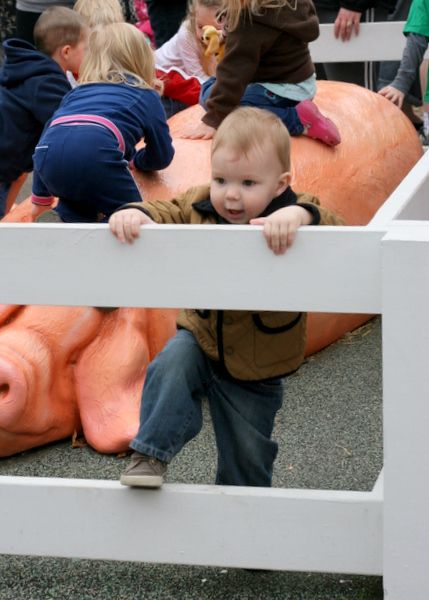 Did I mention how crowded it was?