Yeah, he loved it. :)
So did this little guy. He's a big fan of chocolate. He gets it from his Daddy.
Who am I kidding? He gets it from both of us.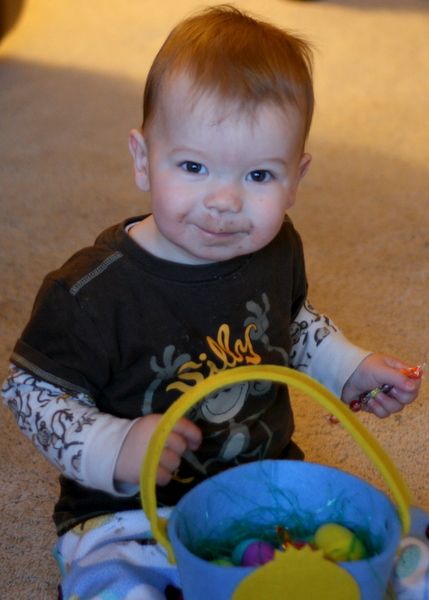 The girls love it too.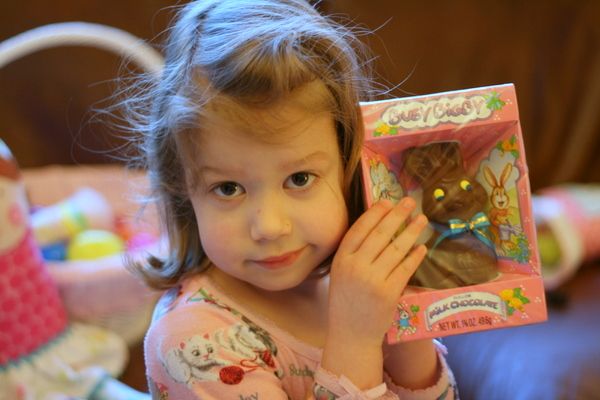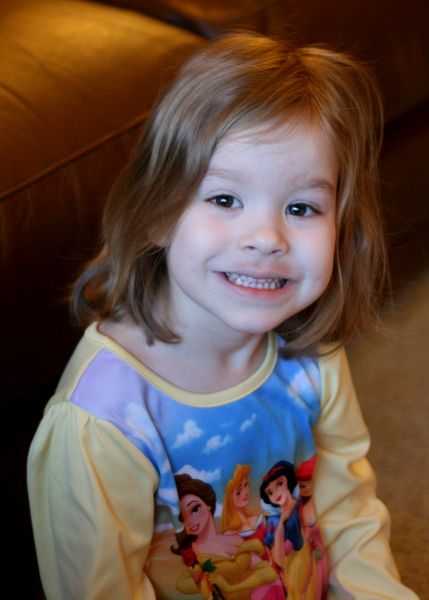 And so do the Peeps! Yum!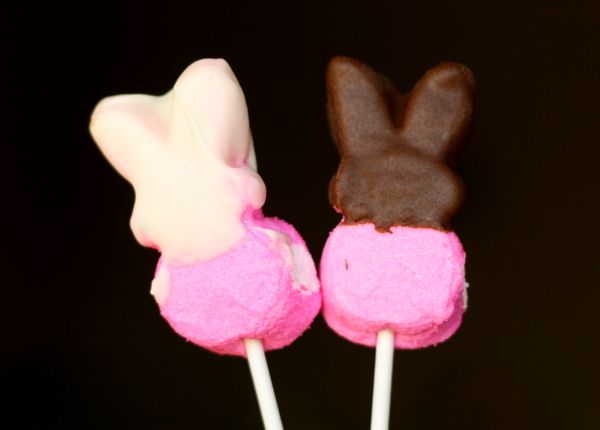 After church we spent a wonderful afternoon at my Aunt and Uncle's house. None of us could remember the last time we had such a beautiful and warm day on Easter. What a treat that was.
There were lots of eggs to be hunted.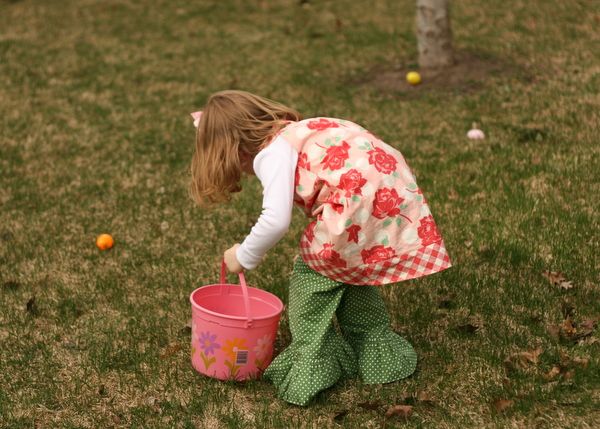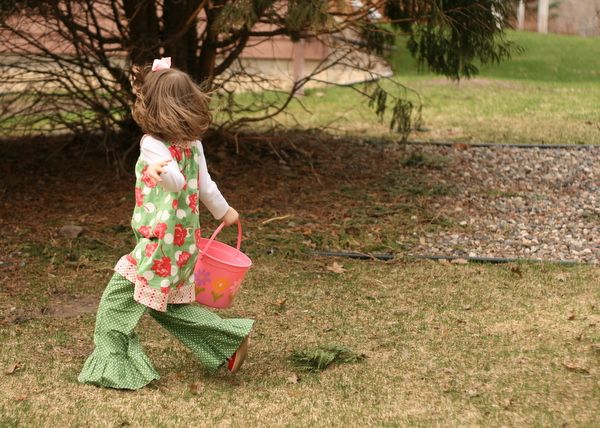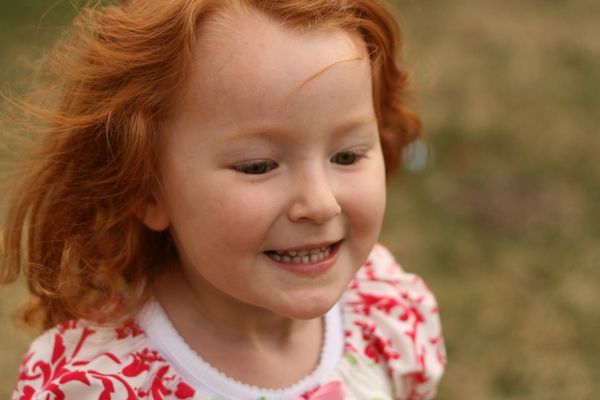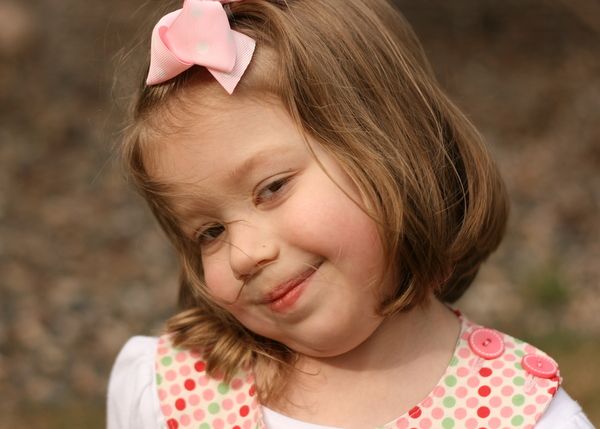 Daddy and little man arrived after his nap and wouldn't ya know, Daddy forgot to dress the fella back up in his Easter duds. His cute little light blue argyle sweater and whale embroidered khakis were sadly left at home. But that's ok, it's the kid that makes the clothes.
And this kid is awfully cute.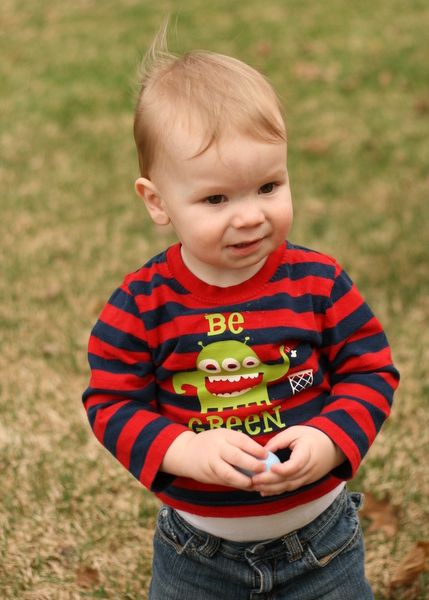 So is this one, sporting his chocolate mustache.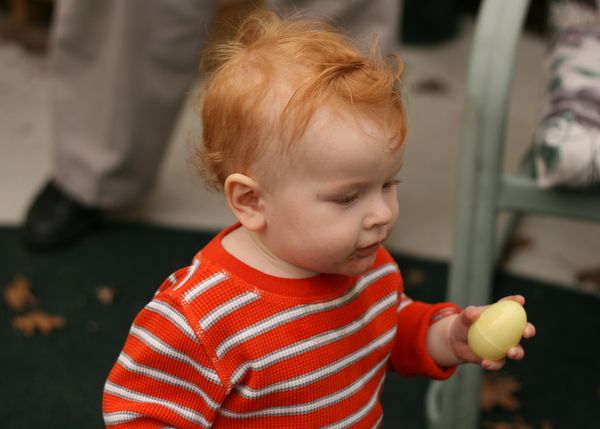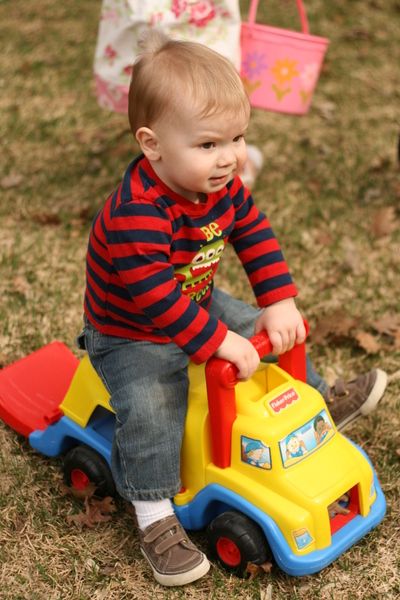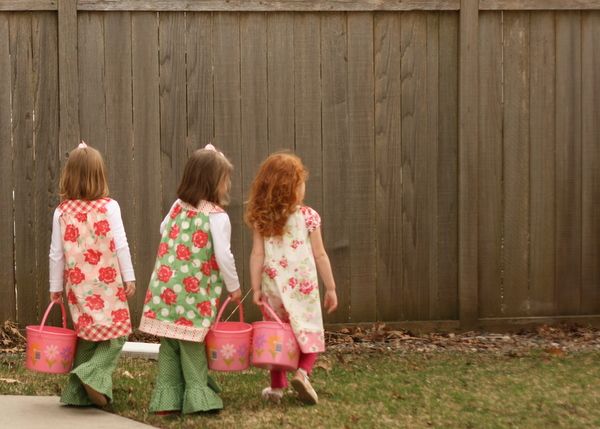 The loot!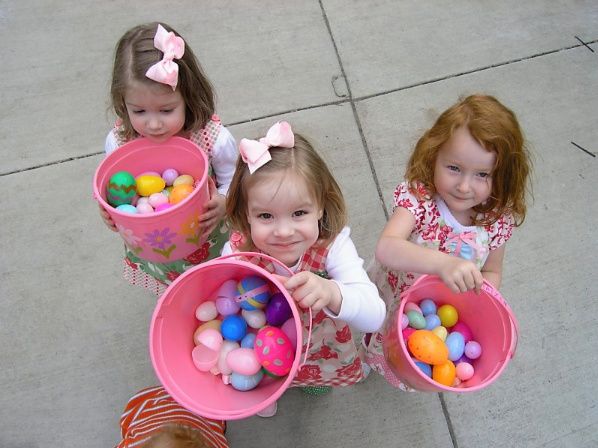 I did actually think to bring the girls'
coordinating dresses
in case Maizie was wearing hers, but I didn't think to actually have them change into them. We'll have to try it again this summer. I'd love to get pics of all three, wearing their Darla dresses.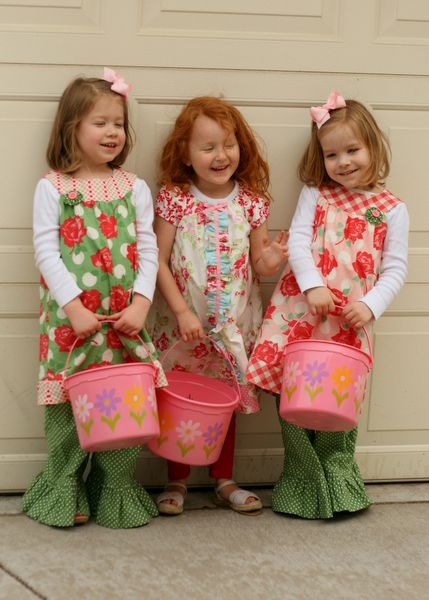 I hope you all had a wonderful Easter Sunday filled with family, sunshine and the
Good News
of Jesus Christ!