I wanted to get some fun pics of the girls wearing their new skirts. Allison's was made by my friend
Jenn
and I made the tanks and the second skirt to go with it. If you haven't yet, stop by
Jenn's shop
and buy something to help them bring their baby home from Ethiopia. I'm lovin' her Mariposa Tank and the Mariposa Colette skirt.
My favorite photo of the day. Print worthy for sure.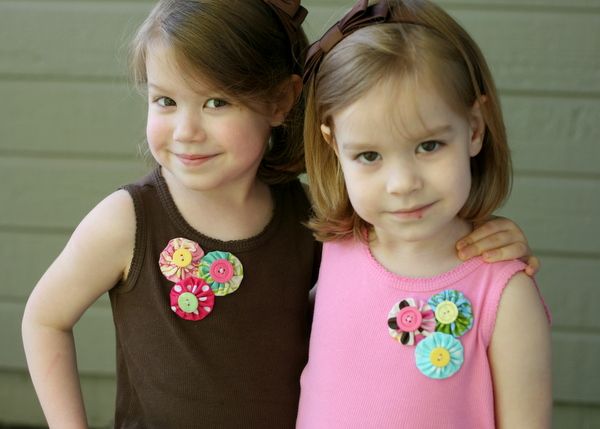 I've been having trouble getting the girls to just look at the camera and smile. So this time I had them make fun faces.
Ok girls, show me surprise.
Great, now pretend you are a scary monster.
Great! Now smile for Mommy.
Hmm...that one needs a little work.
I love this type of photo so much more though. It really shows their personality. And that they are such good friends.
Here's my little
Shower Bandit
. She decided to make bubbles in the sink, put them on her face and use Mommy's razor to
shave
them off. *gasp* She's lucky she still has lips. And I get the Bad Mommy Award for not putting the razor up high enough out of reach. I walked in and Sam was playing with the bubbles in the sink, razor sitting in the bottom of the sink with the cap off too. Nice! It still didn't occur to me that that was why her lip was bleeding until Daddy got the story out of her at bedtime.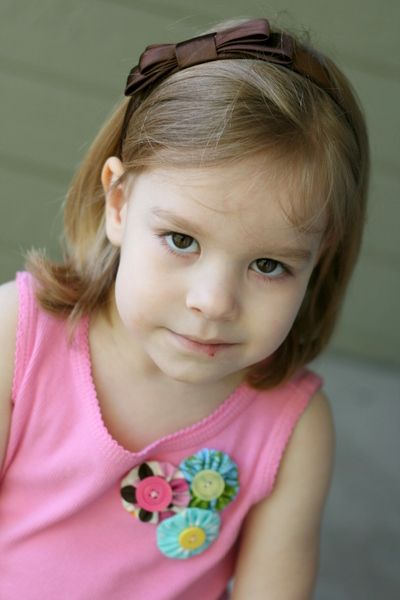 I hope you've had time to stop and smell the flowers today.