Come on in, let me tell you about my week.
It's one that rivals the 2 weeks we spent in Kauai 7.5 years ago.
Waking up to this every morning.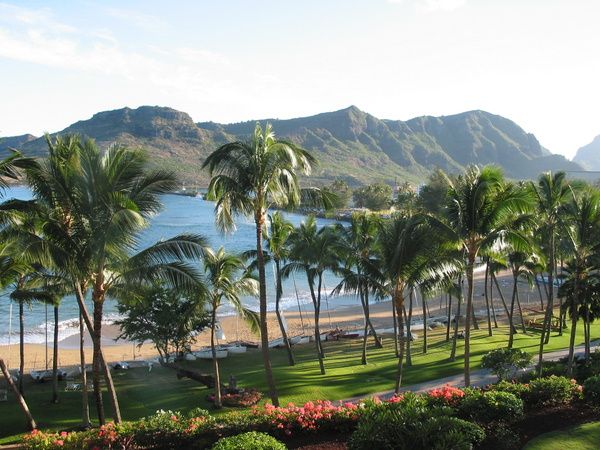 Two weeks where I was sea sick from two hours of sailing lessons.
While David had six so he could take the cat out by himself. Where he later sailed 3/4 of the way around the island with our instructor, the guys' girlfriend (a priestess) and their friend and paid $50 for the privilege of helping them move his boat. And lived to tell about it. When they weren't back by 10pm (instead of 6pm), I was freaking out in the hotel room, almost ready to call the Coast Guard to look for them. I should have called at 6:15. But. I. Was. Stupid. Turns out the wind just died and they had to paddle most of the way back. A scary, scary day indeed.
But, I digress...
Two weeks where I was sea sick from two hours of sailing lessons.
So I could take this fun photo of my sweet (and daring) Husband. There are sharks in those waters you know!
Two weeks where I got car sick from driving up to Waimea Canyon. The Grand Canyon of the pacific.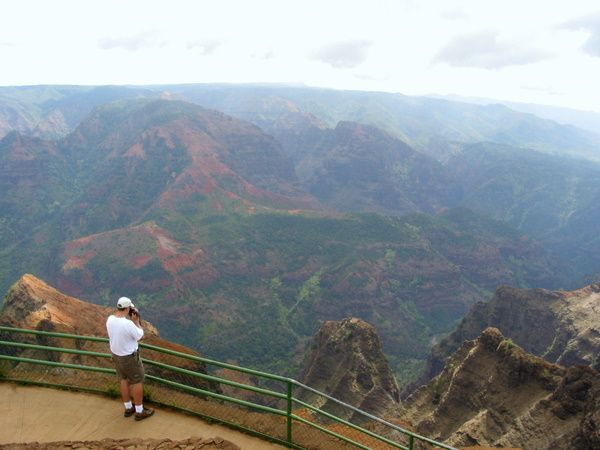 To take these gorgeous photos.
Two weeks where I got air sick during a helicopter ride.
To take these gorgeous photos.
With a paper bag covering my mouth. The. Entire. Time.
But that's where the similarities end.
In our two weeks we also enjoyed the beauty of God's masterpiece.
The sunset.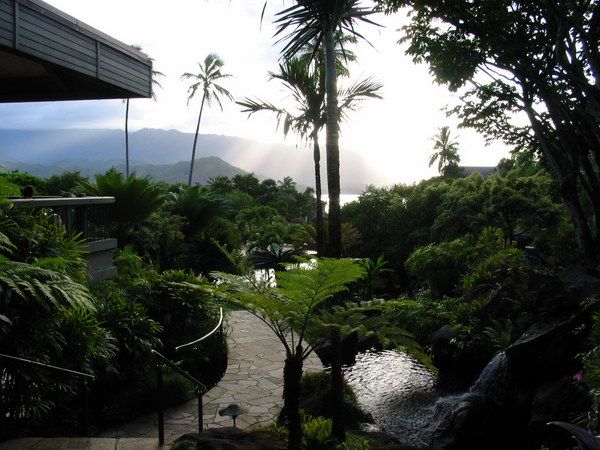 Taken at Bali Hai restaurant. The peak in the background, though it's not a separate island, is what they filmed as Bali Hai in the movie South Pacific. Which by the way, is a pretty risque movie now that I've seen it as an adult.
The view from our table.
And countless waterfalls.
This one was used in the opening credits of
Fantasy Island
.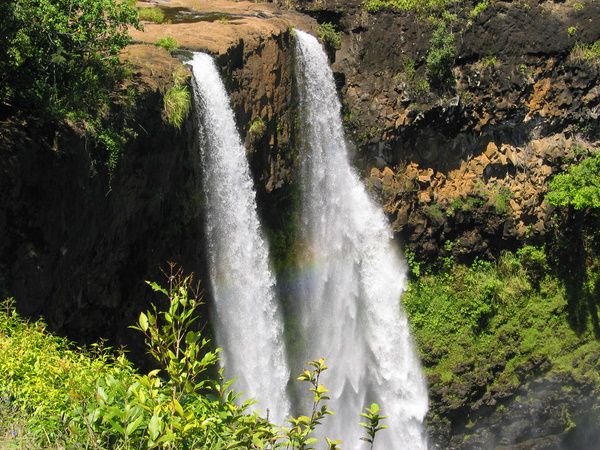 Two weeks where I got to lay by the pool
almost
as much as I wanted (but not quite because I'd still be there).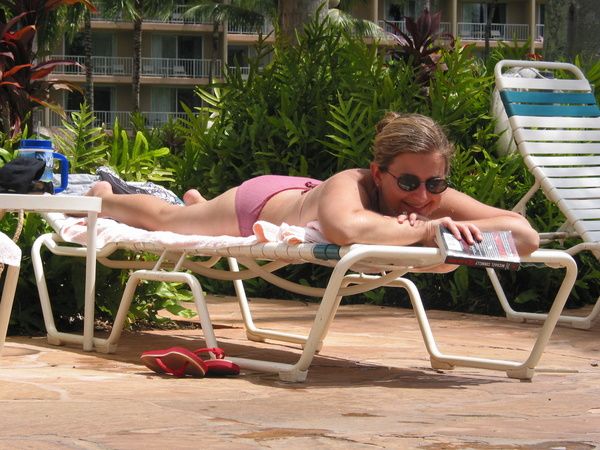 But that's where the similarities end. Unless you don't find anything similar between a vacation in paradise feeling every possible form of motion sickness and five days at home with all five people in the house contracting the flu. One. Right. After. The. Other.
And feeling nauseous, 24/7. For. Five. Straight. Days.
I guess it's just me.
And I can't trust myself, as I haven't slept in 22 hours.
On a more serious note.
Please pray for my friend Lisa.
She wishes she was here too.
Instead, she's in a hospital. This sweet wife and mother, about my age, is a young breast cancer survivor. She had a seizure yesterday which led to MRI's and scans that showed a mass on her lung and in her brain. They are awaiting results from the lung biopsy and she will be having a brain biopsy on Monday.
Please, please, please PRAY!!!
For I know that God is able to do IMMEASURABLY MORE than ALL we could ask OR imagine!


Update (7pm) Biopsy of her lung today showed that the cancer has metastasized. Possibly to her brain as well.
Please keep Lisa, her husband and their 5 year old son in your prayers. Thank you!
She beat this once, she can do it again!