I'm making
save
,
spend
and
tithe
banks for the girls. These little piggies are their save banks. I used the bird fabric from
their room
as inspiration. Next I'll be refashioning Crystal Light containers into their tithe banks. They've already got Disney princess banks for their spending money. I still need to get them each a little coin purse so they have something to carry their offering in, to church.
1. what I learned : drawing on a curved surface is rather tough
2. what I wish : that I had found all of
these colors, tips and remover
first
3. what I heard : mommy, you are so creative, wow, I love it (negating numbers 1 and 2)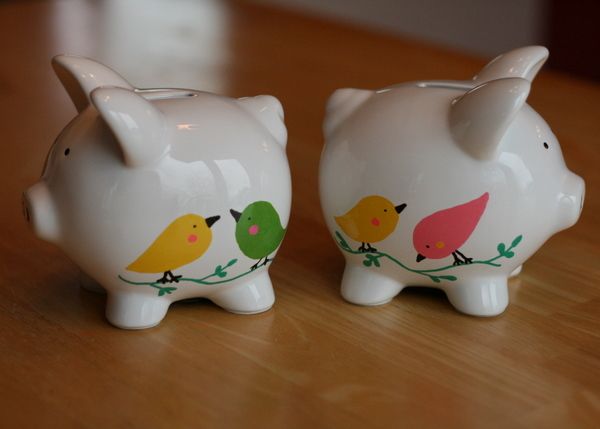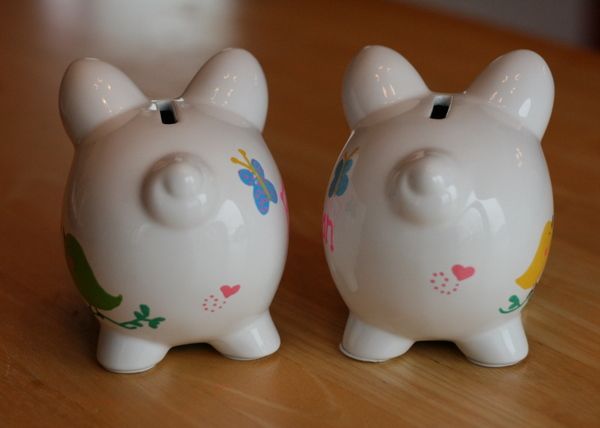 Matthew 6:20 "But store up for yourselves treasures in heaven, where moth and rust do not destroy, and where thieves do not break in and steal."
NIV