I finished the Birthday dress just in time for gift wrapping. Whew! I think she turned out purdy cute too.
What do you think?
It's the one in the middle. I love that she will coordinate with my girls. We'll have to get together this summer for a little photo shoot. Maybe even at
the Farm
.
I only made this one 1" shorter than the others, but then I cinched up the neck a little so it won't fall off her shoulders, so that took it up another inch. This dress is easy to play with , just by adjusting how much you do or don't cinch up the neck elastic. When she gets bigger I'll just replace the elastic with a longer piece to make it fit a little longer for her.
I also wanted to show you how the ruffle looks when you finish it off with a narrow hem instead of a serger rolled hem. I'm adding this pic to the tutorial too. !t still looks great!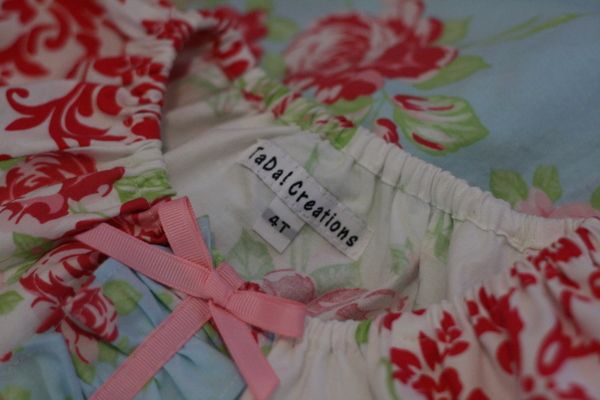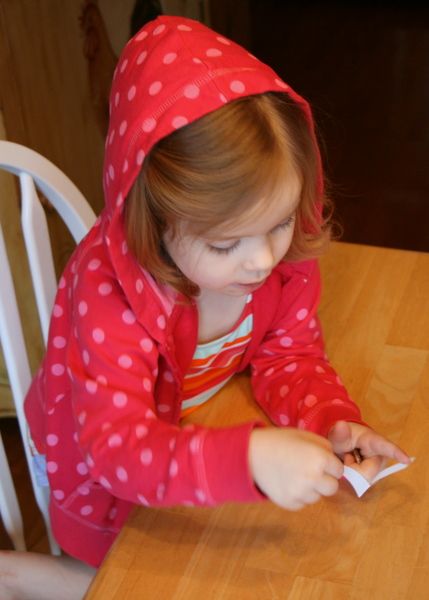 and the winner is (drumroll please)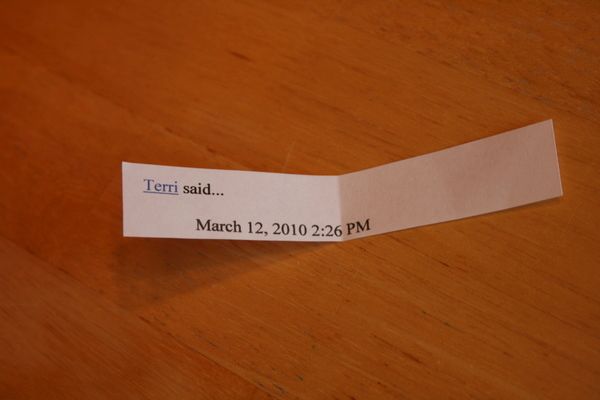 Terri said: "I love the fabrics of your dresses! I am always checking your blog for crafty inspriration or a new tute! My 2 year old daughter loves helping me "make" things! This would make a sweet little Easter dress!!"
Congratulations Terri! E-mail me at tadacreations@gmail.com and I'll get this sweet dress sent out to you!

And a great BIG thank you to all who entered, for the wonderful comments y'all left. I wish I could make a dress for each and every one of your little girls. *sigh* And I love that so many of you came out of hiding to say "Hi". You should do it more often. ;) Comments always make my day!