...at drawing.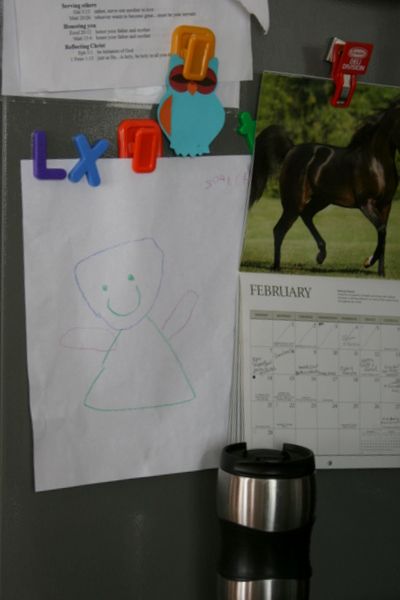 But, that little
Shower Bandit
of mine (this time I was just washing the dishes),
she just needs to work on her choice of medium.
Especially since I was forced to take a photo of the wall with the yucky old phone jack from when we moved in. You know, the one no one will ever see because it's in the corner, behind the table?
But, her drawing it getting pretty good.