David was trying to explain this commercial to me since I had only seen the last 5 seconds of it. Have you seen it? He thought it was pretty funny but I couldn't see how it would be funny at all. Until I saw it for myself.
Mary
has a good explanation for why they did this. I'm sorry David. You were right. It's hilarious!
David would like to know why I store feminine products in the fridge. Seriously Aldi, you need to change your packaging!
Did you know it's really difficult to give up sugar when you make 2 batches of cookies? I mean really, did I think this was going to be easy? Why do I torture myself? But the girls wanted to make cookies and I'm trying to be a "Yes" Mom.
At least most of it is being flash frozen and will be stored in freezer bags for when we need a fresh batch of cookies. When that will be, I have no idea. Especially since the Girl Scout cookies arrived this week-end too.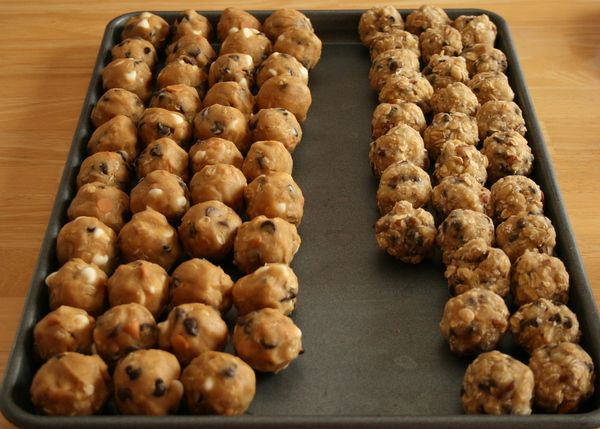 I made
Monster Cookies
because I had coconut on hand and the addition of Rice Krispies intrigued me. They were fabulous! So I've been told. ;) I also made
Five Chip Cookies
which are peanut butter based. If you need some new cookie recipes in your
binder
, print these out. You'll love them.
Hmmm, what to do about these? Thank goodness Bible study is this week.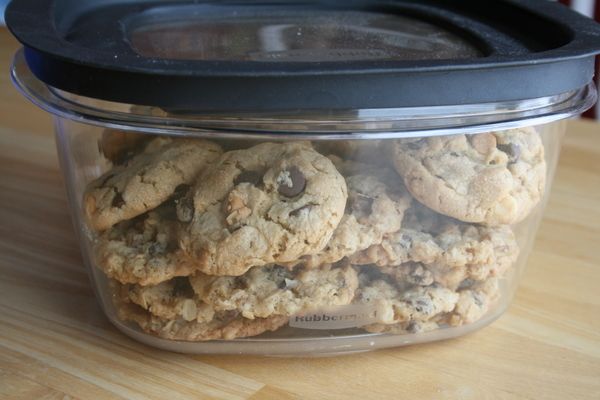 And now I am going to go torture myself again. I promised the girls we could go sledding during Sam's 2nd nap. Lord help me. I can only half walk as it is, so if I'm able to walk at all when we're done, I'll consider it a miracle.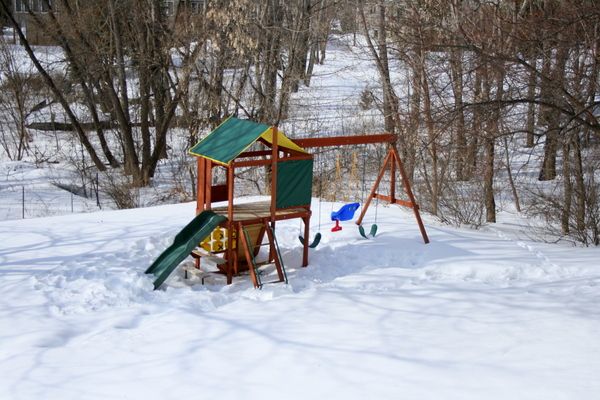 Anyone want to come and take my girls sledding for me? Say, in the next 5 minutes? I'll pay you in cookies.