If you're going to get all clever and label your flour and sugar containers it's really helpful if you label them correctly.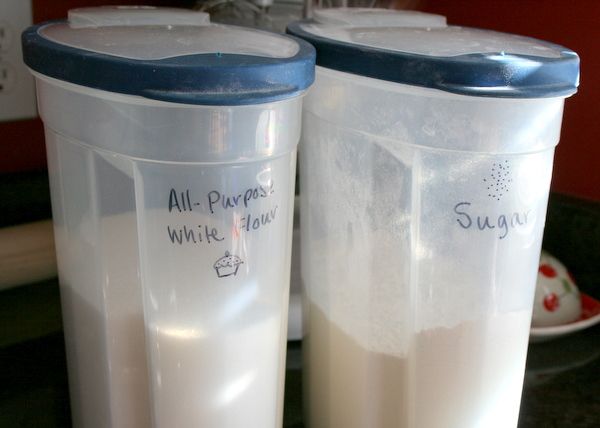 And to think I was so proud of myself as these had gone unlabeled for 10 years.
I've got a packed week-end. Play/sewing date tomorrow morning. Play-date/babysitting in the evening. Doing some big batch cooking of lasagna and meatloaf. I'm working up the nerve to do a
Once-A-Month-Cooking
day in March. I know I'd enjoy doing a lot of cooking at once (with little interruption) and having a freezer full of meals. The 4-6pm hours are the toughest part of my day lately and unless I use my crock pot I often can't start dinner until David gets home. And he's been working late a lot.
I hope you all have a wonderful week-end! The sun is shining here, the temps are rising and the days are getting longer. It's amazing the effect that can have on your mood.