So far there has only been one casualty.
This is how our Sunday looked. Some Valentine gift huh?
She did enjoy her new stuffed puppy though (see white ball of fuzz next to her).
Thankfully it started
before
we headed off to church.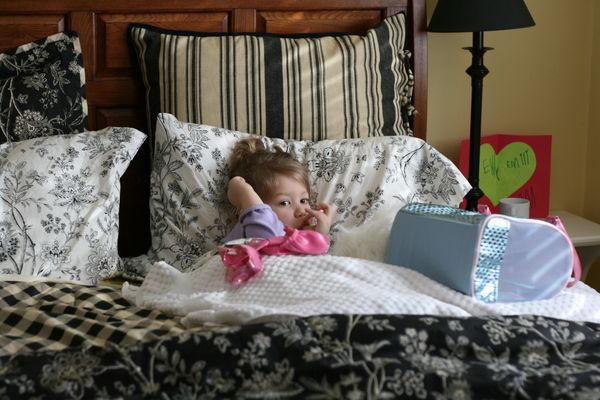 She's doing great now and was finally able to keep some food down this morning. And now she's pulling out every possible board game to play.
I was able to finish up this adorable little apron for a sweet little girl. It will be on it's way to her Mama's hands for a
Strawberry Shortcake
themed 3rd Birthday party, just a couple of weeks away. Can't wait to see the dress she's making, to match.
Next up (probably tomorrow), a tutorial for how to make it.