I finally had a chance to sit down and read through my
Disney Family Fun
magazine today. It was nice to relax in the middle of the day with the sunshine pouring through the window. Emily took a little nap right next to me. She stayed awake just long enough to tell me she thought
the fairy cakes
were sooooo beautiful. And I agree! Those little mushrooms are made by melting cherry Starburst candies and sound super easy to make.
In theory this whole fairy village looks easy to make. We shall see. I love how they use mostly cookies to decorate with. I mean, come on, a biscotti roof!?! I never would have thought of that! I also love the fieldstone look they achieve with Jelly Belly jellybeans, making these cakes truly as yummy as they look. I think I'm going in to sugar shock just looking at this.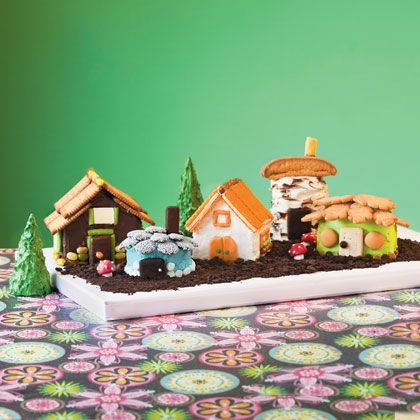 I think
this farm cake
is adorable.
I'm pretty sure I need to make this for Sam's 2nd birthday.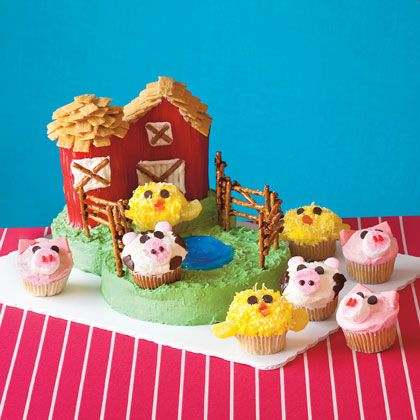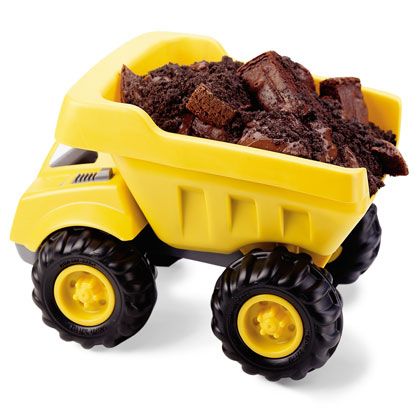 Oh boy, these
rainbow cupcakes
would be perfect for St. Patrick's Day.
Sure that's a lot of food dye, but once a year isn't so bad, right?
Too bad I've given up sugar.