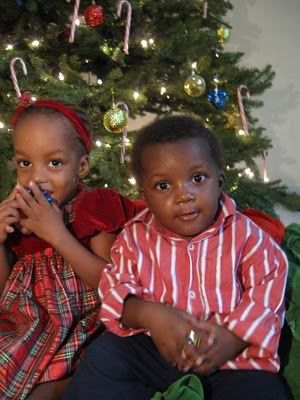 My friend
Jennifer
and her husband John are in the process of adopting two children from Haiti. Saraphina (2) and Olivier (1) are biological siblings. It will likely be another 14 months before they can bring their children home. I can't even imagine what it's like to know your children are in the middle of the devastation and there is little you can do but pray and give. When all you want to do is scoop them up and bring them home. They are located at an orphanage in Port-au-Prince. The security wall surrounding their home was destroyed during the earthquake. They are sleeping in the front yard of the neighbors home.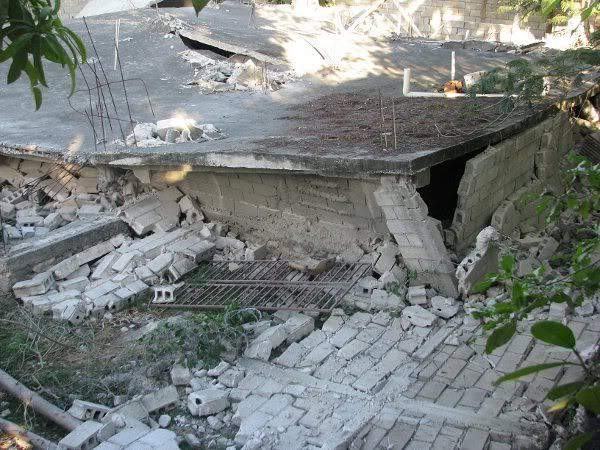 I just received this email from Jennifer that I wanted to share with you.
We write this with a heavy heart. As most of you know, we are in the process of adopting two children from

Haiti

through an organization called Heartline Haiti
http://heartlineministries.org/default.aspx
. The devastation in Haiti is beyond anything we can comprehend and they are in enormous need for prayer and support. Many of you have contacted us to see how you can help and we are humbled that our t

w

o little

Haitians

have touched your hearts to bring about such compassion.
If you are interested in knowing more about the need and how you can help, please follow the developments via the Heartline web-site or the blog
http://jmchoul.spaces.live.com/blog/
. The greatest way to help right now is through financing. There are so many needs: food, water, diesel and gasoline to run the generators, rebuilding of the walls (we need to have the orphanage under 24/7 armed protection and now since the walls protecting the houses are destroyed we are greatly concerned for their safety) especially with the danger of theft. Many of the families of the nannies have been severely impacted, losing loved ones, homes, jobs, etc. Heartline believes it is their call to help and support them in any way possible, so the ripple effect of those impacted in our ministry reaches more than 100 people not including the kids.
If you feel so compelled, we have included the direct link to the ministry for this support
www.haiti-relief.com
. The wonderful thing is every dollar given goes immediately to supporting the needs from this devastation (Heartline has been serving Haiti for over 20 years and is a 501C Non-profit with a Board that is made up of adoptive parents serving as lay ministry so all monies will go directly to Haiti. Also know that all of your contributions are recognized as a tax-deductible contribution).
We all covet your prayers for God's mercy, protection, provision, grace, strength, wisdom and peace. Please forward this to as many people as you can.
Banding together for the cause,
John, Jennifer and Jacob Bettin"