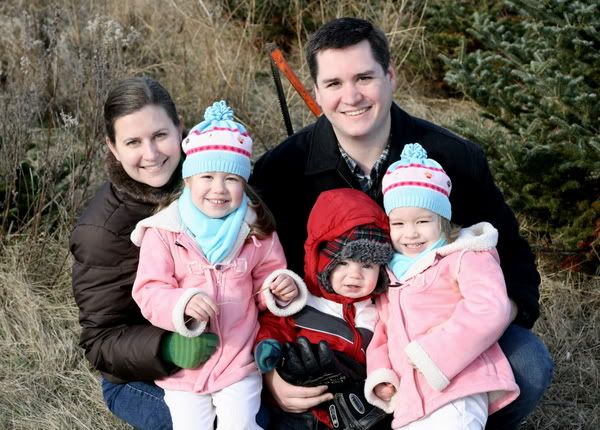 About the only thing we missed this year was a Christmas card/letter to family and friends. Our 2nd year in a row. But other than that...carols are playing, the house is cozy warm, two feet of snow is expected to fall over the next two days, the stockings are ready to be filled, the presents are wrapped and under the tree, two batches of cookies will be baked tomorrow morning, a HUGE ham will be delivered to Mom for our Christmas Day feast, along with two little girls who are excited to decorate Boppa & Kiki's tree tomorrow morning, Baby Jesus is ready to make his appearance in our stable (he is already in our hearts), Luke chapter 2 is ready to be read, the grocery shopping is done, a lovely Christmas breakfast feast is planned, clothes are washed and ready to wear to our Christmas Eve service...we are ready!
And if none of that were done, if we had no where to go and no presents under our tree, we would still have a Merry CHRISTmas in just the remembering of God's love for his creation. That he loved us so much, he sent his own son into this world, to live a perfect life and die a perfect death. That by his resurrection, he conquered death and paid the penalty for our sins. For all have sinned and are in need of a Savior. And for that we are eternally grateful and couldn't possibly ask for anything better.
Merry CHRISTmas from our family to yours!