Are you planning a handmade Christmas this year? I always love the idea, but it usually falls by the wayside when I find myself half-way through December with not enough hours in the day to accomplish all that I had dreamed up. Like the 5 Christmas stockings I have planned for this year. I'll be lucky to get one of them done. Perhaps this post would be more fitting for next July?
But, if you are more adventurous than myself (and not battling the never ending head-cold and exhaustion), perhaps you will find these projects perfect for someone on your list this year. You should be able to complete any one of them in just a few hours of uninterrupted time. I will be so jealous!
1. Adorable
Softie Scottie Dog
pattern by Jenny B Harris at Allsorts.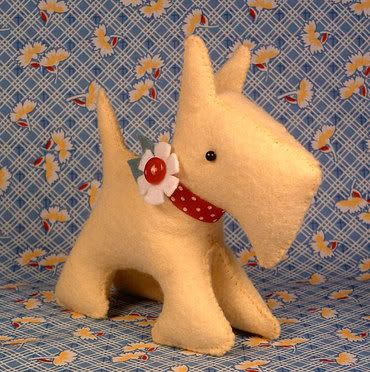 2. And of course my favorite, the
Softie Doll
tutorial by Nicole Owens. These take me about a week to make (1-2 hours a day). I still have yet to make my girls their own. I'm thinking for their Easter baskets this year. *sigh*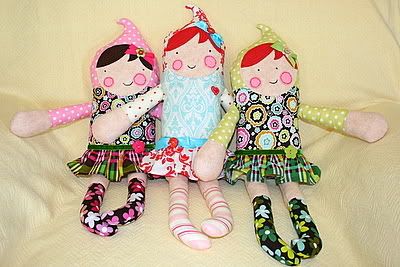 3. Sweet
Penny Pockets
pattern by Monica at Happy Zombie.
4. Jona's super easy
Apron in an Hour
tutorial over at Stop Staring, Start Sewing. I made 3 of these last year and they really are that easy. Jona makes it even easier on you with her handy dandy
apron kits
.
5. And her easy peasy
Pillowcase
is super cute. Pick out some fun character prints for kiddos. I made two for bringing to the hospital when Sam was born, they are now on the girls' beds.
6. The super practical
Crayon Roll
. My girls LOVE theirs.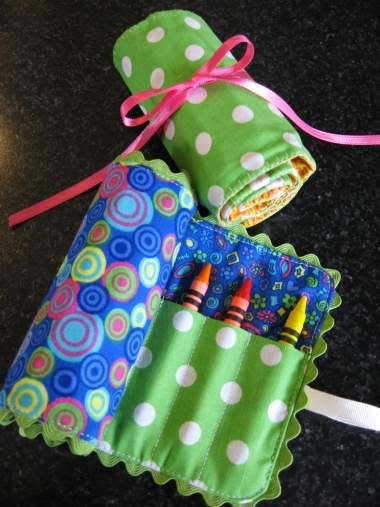 7. Make a cute little
Lined Zippered Pouch
for a make-up bag (fill it with goodies). I would applique a little monogram on there too.
*I just found this new tutorial for a
zippered pencil
/make-up case too. Looks even easier than the one pictured here!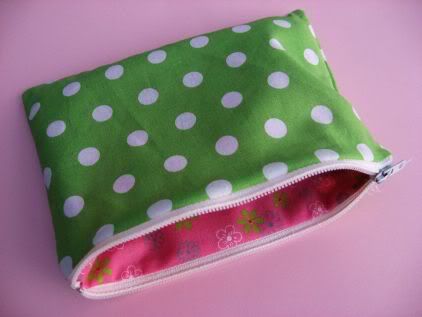 8. If you have a nursing Mama on your list, my
Nursing Cover-up
is a snap to make with my
long
step-by-step instructions. An oh-so-practical gift.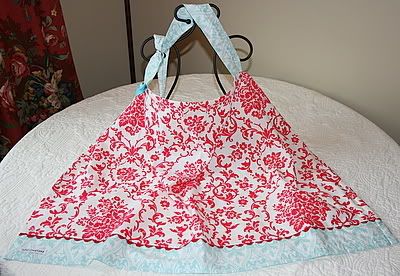 9. I had no idea how easy these
Sock Monekys
were to make. I think I saw the original sock monkey socks at Michael's too.
10. And every little boy needs a
Super Hero Cape
. Sam will be getting this next year.
Now, off to the fabric store with you. I'll meet you there. Maybe.