The girls were so excited to make our advent chain. We've never done one like this before and I'm quite pleased with how it turned out, so I'm sharing it with you. if you've been looking for something crafty like this, it's never too late to start one.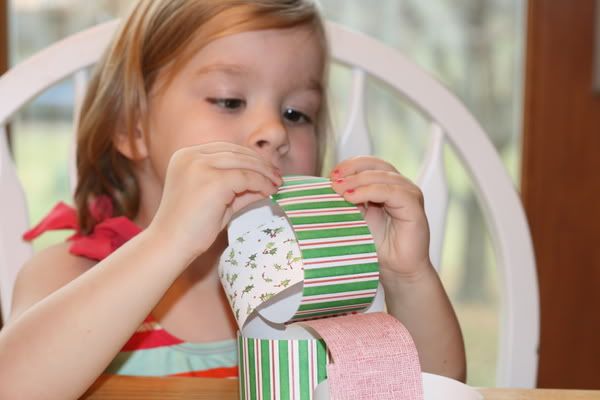 (It's even more fun if you're wearing you're swimsuit)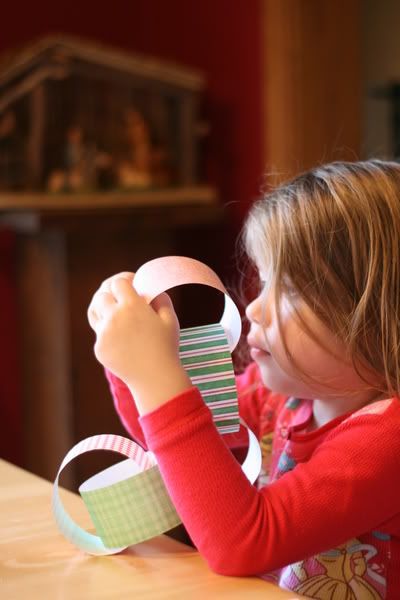 For lack of a better (and protected) place to hang our chain, I chose the tree. I think it's actually kind of cute up there.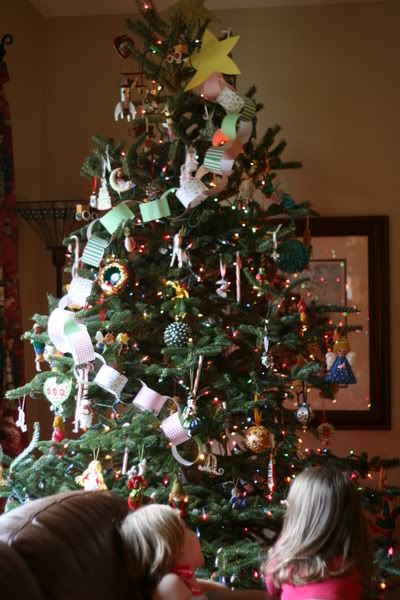 Each night we tear off one ring and read the corresponding day from the devotional I found
here
. I had never heard of a
Jesse Tree
before so this is our first year reading through it and so far we are really enjoying it. I found some more resources
here
.