I feel like I have a teenager in my house. LOL After the day we had here, one simple "no" sent her off in a huff saying "I can't do ANYthing!"

It was so nice and sunny I just had to take them outside to play. Pretty mean, huh? We had a few stroller races. I was running laps with them (they are waiting for me to yell "go" and start pushing Sam) but took time out for a few quick snapshots. So glad I documented our "un-fun" day.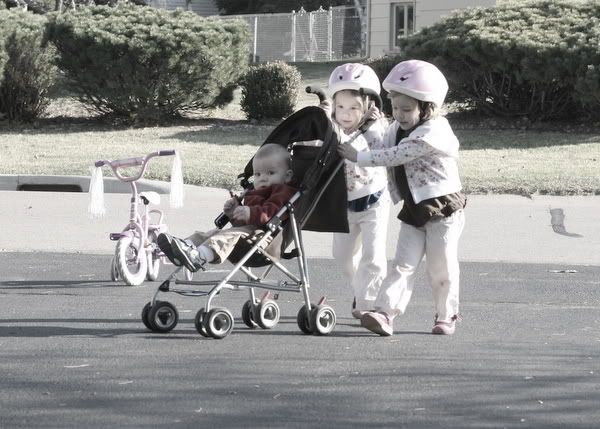 Sure doesn't look like they are having fun at all, does it?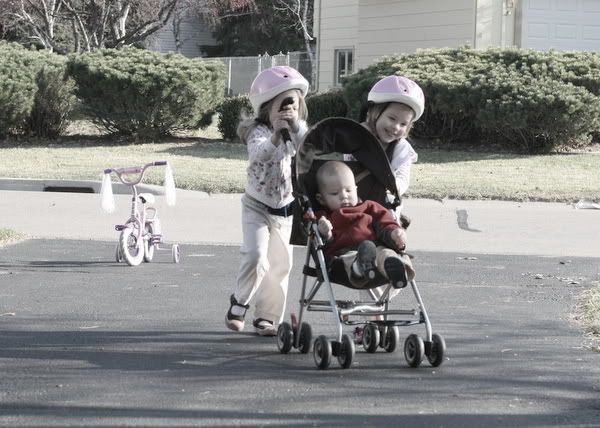 Then we got to make PINK cupcakes. Oh the travesty!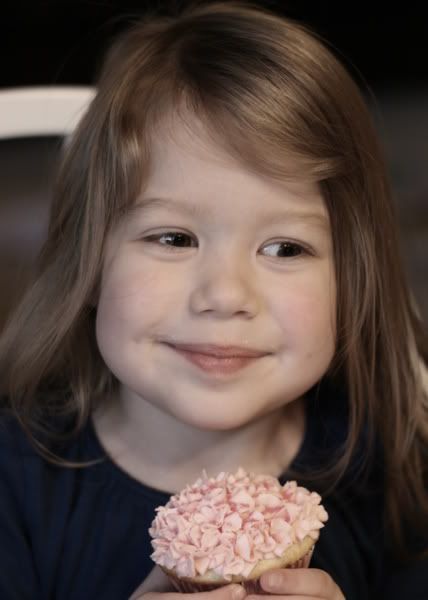 My 4 year old, going on 13. It's a good thing she got sprinkles or she might have called Child Protective Services on me.
Then we made puppets and took turns putting on puppet shows.
I guess it's just really tough to be in this family some days. Can someone send me a pair of galoshes? Size 7 should do. The sass is just too deep to wade through around here. ;)
We are working daily, on having an attitude of gratitude and thankfulness, pleasing to God.
We have a ways to go.