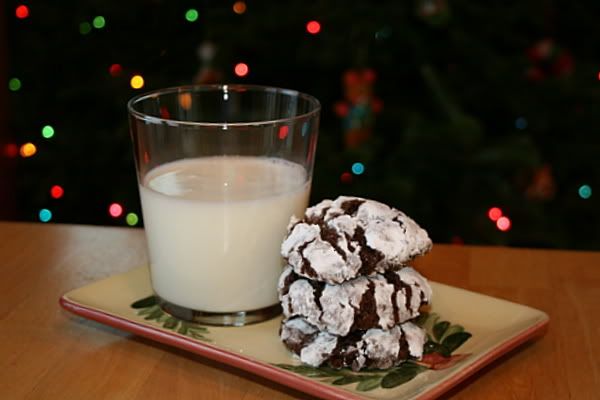 But it's not even Thanksgiving you say? Well I'm here to encourage you, before you even begin, to think hard about what your family's goal is for celebrating Christmas this year. After several years of shopping 'til I dropped, up to the last possible day, I've taken an entirely new approach this year. I will not be spending the month of December in the Wal-Marts or even the
BIG Mall
. I will not be sending my husband out in the wee hours of the morning on Black Friday for that impossible-to-get, super-duper fabulous deal we don't even need. No, not I, never again I say. In fact my Christmas shopping is almost done, and will be by Thanksgiving.
Here is our plan for celebrating the birth of our King. This year, to keep the gift-giving simple and to not let it over-shadow the reason we give gifts in the first place, each of our children will only have three presents to open from us. I've always wanted to start the tradition of giving just three presents to represent the gifts the three wise-men brought to the baby Jesus. Shhhh...I am cheating just a bit as a couple of them will be two things that go together, wrapped up as one gift. I'm finding that old habits are hard to break. Next year should be even easier. And unfortunately, we have already introduced the girls to Santa Claus, so yes, the bearded man will place a few choice things in stockings and leave a
small red sack
(that I had monogrammed super on sale after Christmas last year) under the tree. No way around that one. But the point is, we will not be waist deep in wrapping paper with so many things that overwhelming is the only way to describe Christmas morning. I think in the past, David and I both let our own enthusiasm for shopping get in the way. We are changing that, just in time I think.
I have also done a lot of my shopping on-line this year which has helped make the few trips to the currently sparsely populated stores, even easier. I've never done this before and let me tell you, it's wonderful. I used to think that it didn't feel like Christmas unless I was standing in a store (preferably Eddie Bauer) listening to Christmas music while waiting in line or helping customers in line. How wrong I was! I think the five years I worked retail did a number on me. That's not Christmas at all. I want to get back to (and for my kids, start) the tradition of quiet evenings at home eating lovely homemade dinners, listening to music, playing games and gazing at the Christmas tree instead of running around like a crazy person. The only thing we'll be missing is a fireplace.
And this year, while many are just starting their shopping, the day after Thanksgiving, we will be driving an hour or so to cut down our own Christmas tree. This will be a first and I hope there is snow! Later, we'll spend a few evenings driving through our city to look at Christmas lights after hanging up our own display. We also have tickets to the
Nutcracker Ballet
(I've never seen a live performance) with the girls and to a
Night Before Christmas
play too. We'll be baking various Christmas cookies and attempting our first, from scratch, gingerbread house. We'll be reading the story of Christmas from Luke 2:1-20 several times. This week, we'll also be filling up
Shoe Boxes
for children overseas. And on Christmas morning we will be eating Birthday cake and singing Happy Birthday to Jesus.
I want our kids to grow up understanding that the toys with all the bells and whistles are not what Christmas is about. That it's about how much God loves us and sharing that love with others. It's about the birth of our Savior, Jesus, who is the only reason for the season.
What Christmas traditions does your family enjoy? Are you starting anything new this year? I'd love to hear from you.
p.s. I love
this idea
(
see these too
) instead of traditional teacher gifts, especially if you have several children (aka multiple teachers in their lives). I'll be trying my hand at making these myself, for neighbors this year. Stacy, Marilyn and Cheryl, you didn't just read that! ;)
p.p.s. I'll be back soon with Sam's 1st Birthday pics and later next week I should have a baby blanket tutorial up as well.