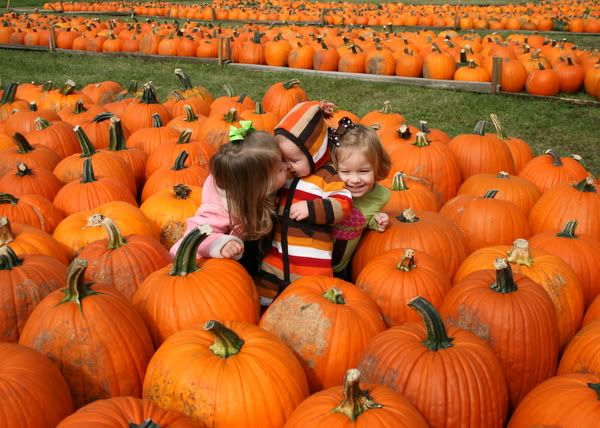 If you live anywhere near the Twin Cities, you should make your way to Marshall's Family Farm in Eden Prairie. It's kitty-corner from our Church and at the corner of Pioneer Trail and Eden Prairie Road (County Rd 4). This place is G O R G E O U S! They've done a lot of sprucing up even in just the last 2 years. We skipped it last year, but we won't be making that mistake again.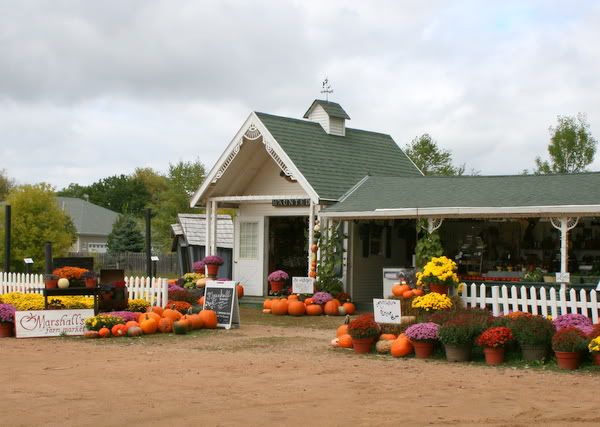 Here's why...
The cutest, ugliest gourds.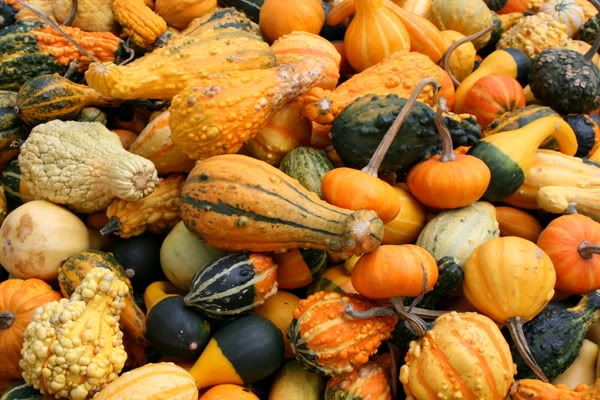 White pumpkins...kind of spooky.
I wish I had taken some photos of the produce on the tables. The onions looked amazing. What a difference it makes to buy local instead of having your food shipped/flown in from who-knows-where. I think I'll do our fall vegetable shopping here while they are still open. So convenient to run over after Church.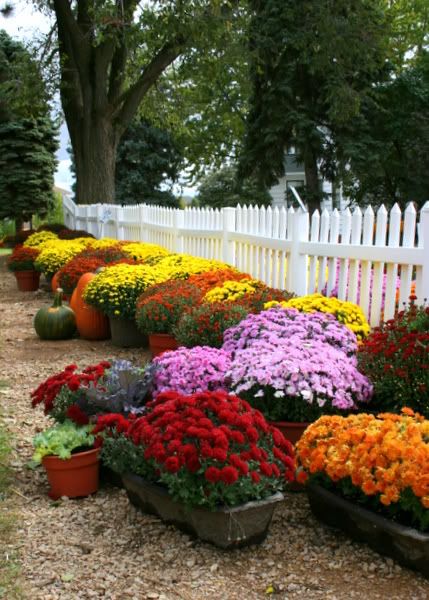 Inside this little house are homemade jams and pickled vegetables as well as some cute fall decorations. I really had to hold myself back.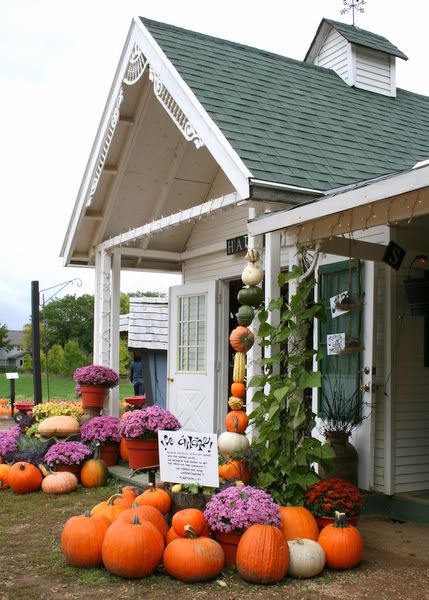 They sell bales of hay and dried corn stalks too. I couldn't resist this fun backdrop. Sam wasn't sure what to do so he lasted, standing up, all of about 2 seconds. No time to get the "perfect" photo but this is still pretty cute.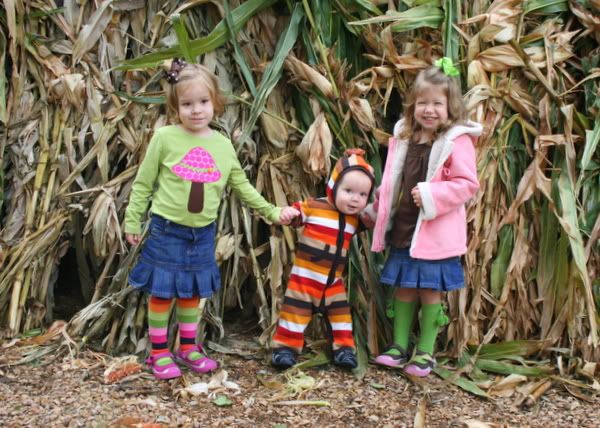 I love knowing that our patronage is helping a local farm survive. Even though these cost a little more, I'd much rather spend our money here than just pick up the pumpkins outside our grocery store.
My boy loves to throw himself backwards. It was his favorite game to play today.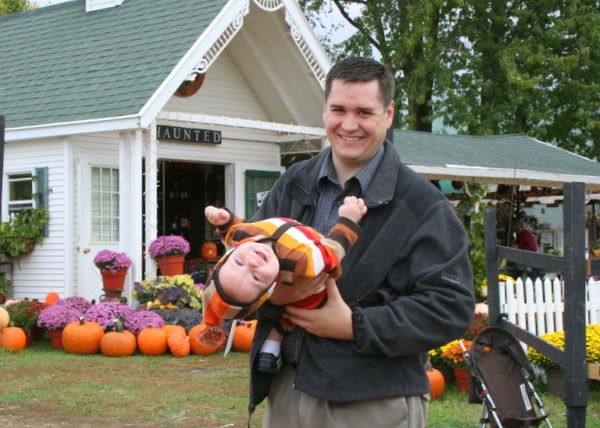 Proof that I was there too...hehehe.
Look who's standing!
Soooooo BIG!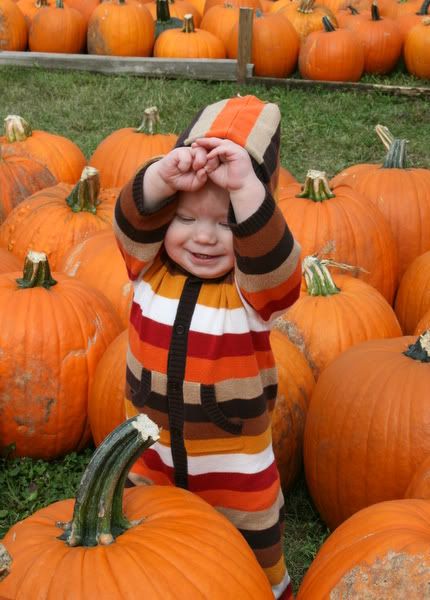 Best sisters.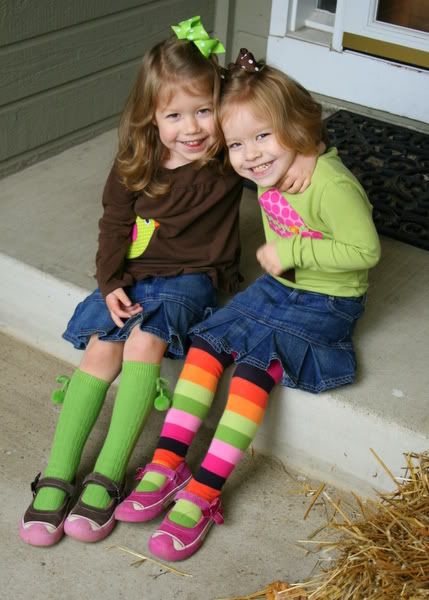 One of the many tackle-tickle fights that happen at our house.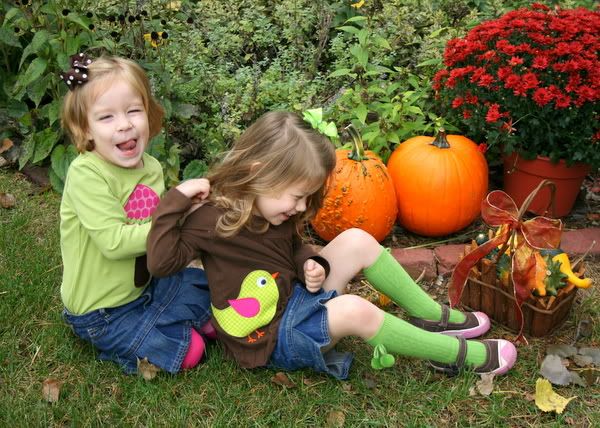 I whipped up their cute tees just before Church today. I can't wait to make the rest of the coordinates to go with them. I used the back of the wall stickers from
their room
as templates for the appliques.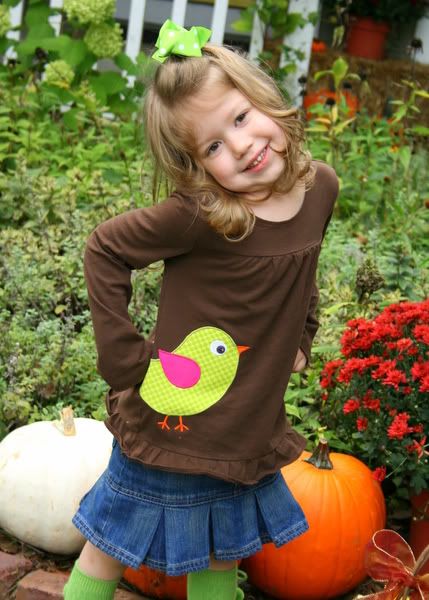 Happy Fall Y'All!