The
Craft Fairy
made a stop at our house last week, and what a wonderful surprise that was. The girls had lots of fun gluing down a huge assortment of leaves and then I helped them put together the sweet little owls.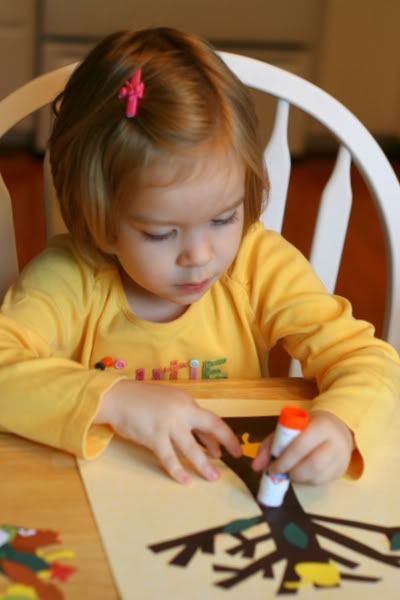 How did she know that glue sticks are their favorite? I think Allison actually used up her whole stick. I'll be buying stock in Elmer's because I envision coming up with many more projects like this for them to do. Craft Fairy, you have inspired me. I'm seeing a Christmas tree with an obscene amount of colored ornaments and an Easter basket with an obscene amount of little eggs. Hehehe...I should be able to get one room cleaned per project, don't ya think?
Sam was very content to just watch them have all the fun. I think he was taking notes. And Mama got some free time to pick-up the living room and wash some dishes.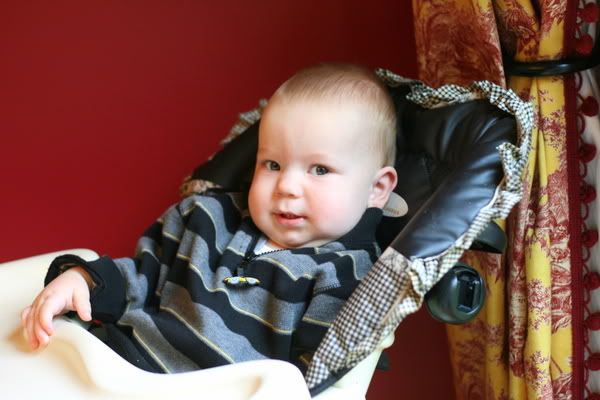 Now we all get to enjoy these festive works of art on the 'fridge gallery.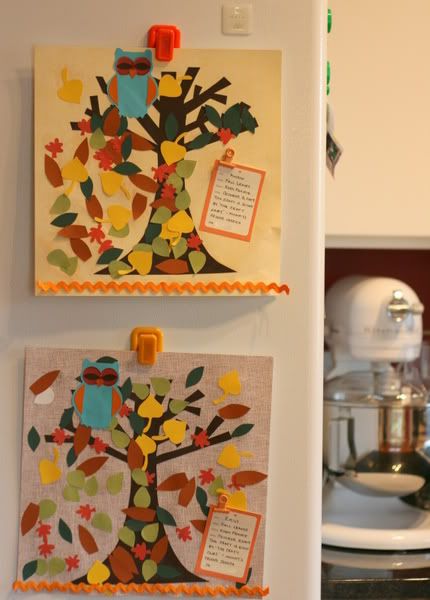 Thank you Craft Fairy!
xoxo,
Allison + Emily