After breakfast this morning, Sam was covered in toast. That's his favorite food these days, so I'm sure he didn't mind. He definitely needed a bath and the sink was calling to us. I never did this with the girls, but wish I would have now. It was so easy!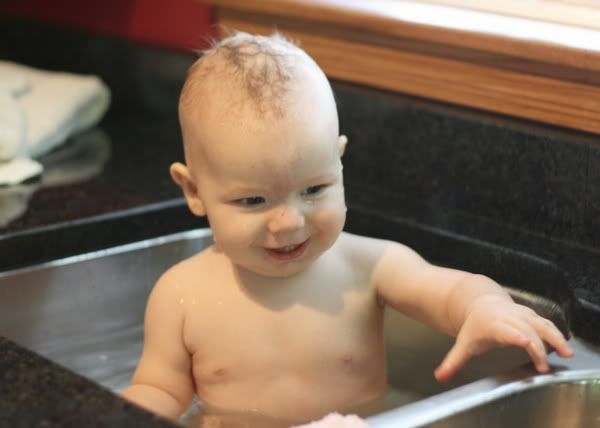 We've got an extra deep sink. The kind you can put a whole cookie sheet in and not see any of it sticking out. So I would say that Sam is definitely bigger than a Jelly Roll pan. ;)
He wasn't quite sure what to think about being in the sink at first, but he slowly warmed to the idea.
Here's a look I've never seen before.
You're so funny Sam.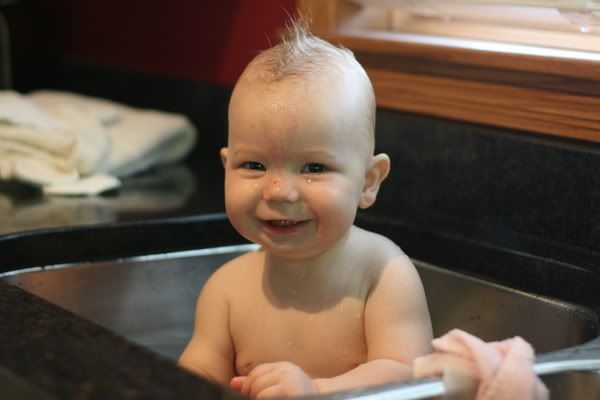 By the end, he was ready to take over and do the scrubbing.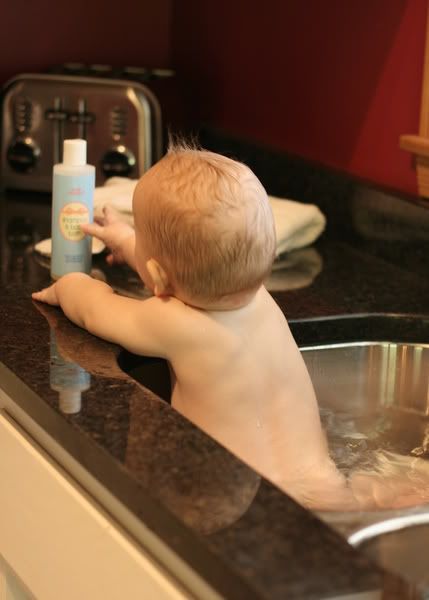 Here's to more fun baths in the sink.