The girls were thrilled to turn four on Wednesday. Dad took the day off of work to help make their day extra special. We started off with a yummy pancake breakfast at our favorite
place
(Sam especially enjoyed the pumpkin pancakes and I enjoyed escaping the messy house for a day).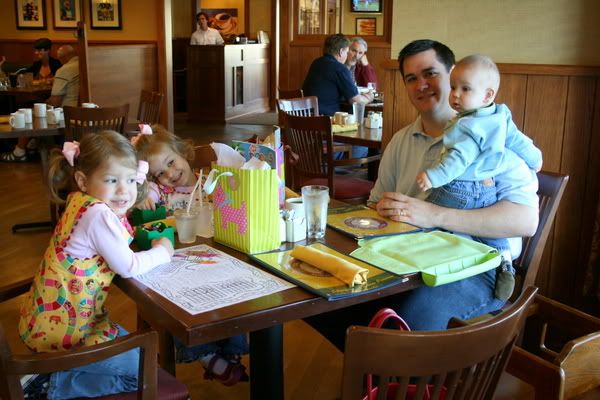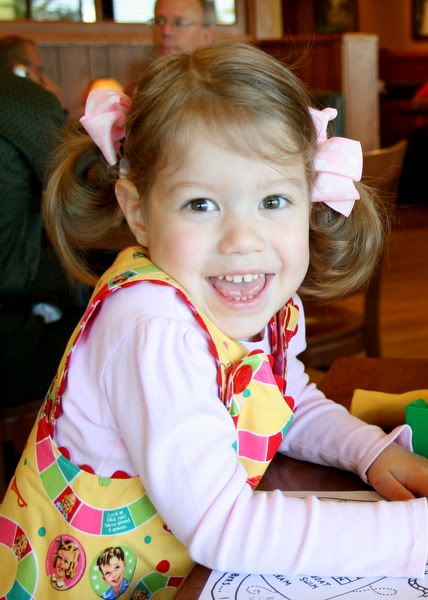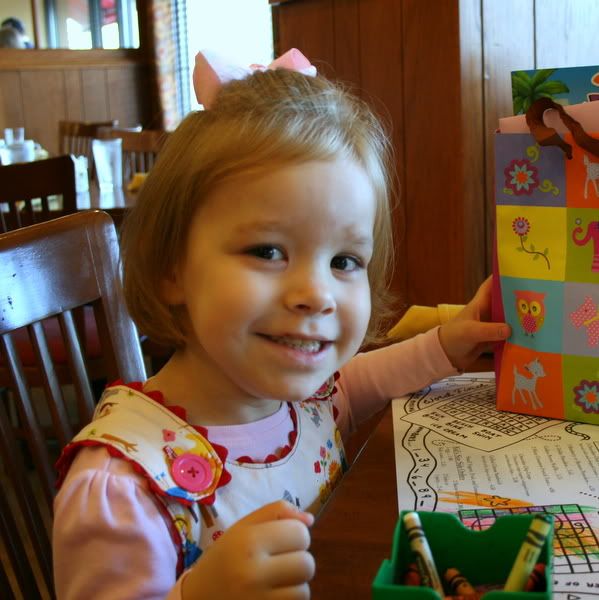 I made each of the girls crayon rolls, late the night before.
Here is a link
to the tutorial I used. They were super easy and fun to make. Might also be fun to give as party favors at their party in a couple of weeks.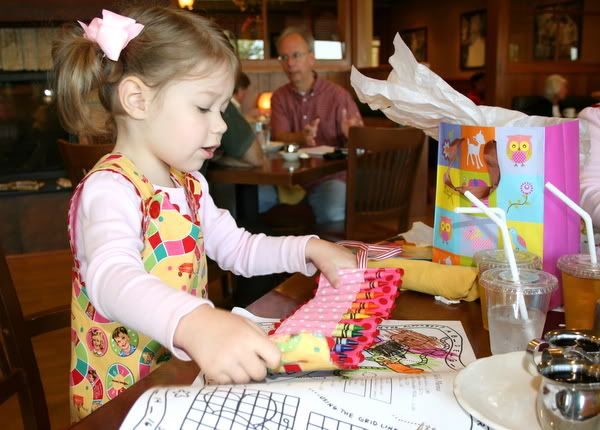 They LOVED them, despite Allison's look.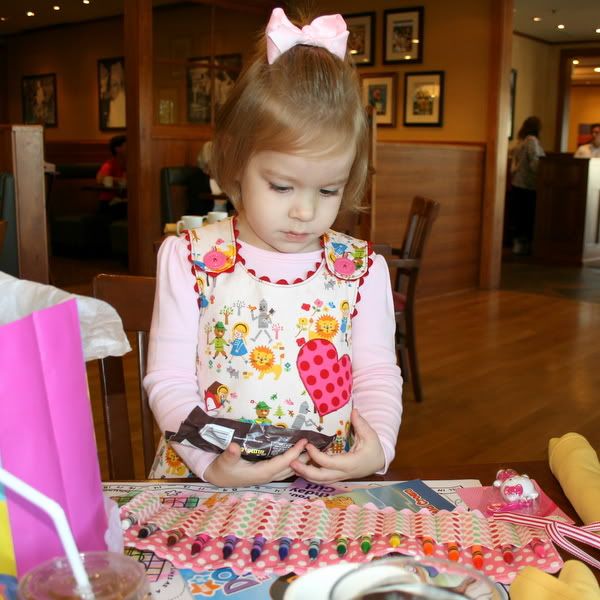 Then it was home so Sam could nap and on to lunch at Red Lobster and then to the Children's Museum. The traveling Clifford exhibit ends on Monday so we figured it was high time we made the trek to see it. The kids had a blast! All week Emily would tell everyone she met, that we were going to Wordwhirl (Birdwell) Island for her Birthday.
Delivering the mail was a big hit.
3
Captain Sam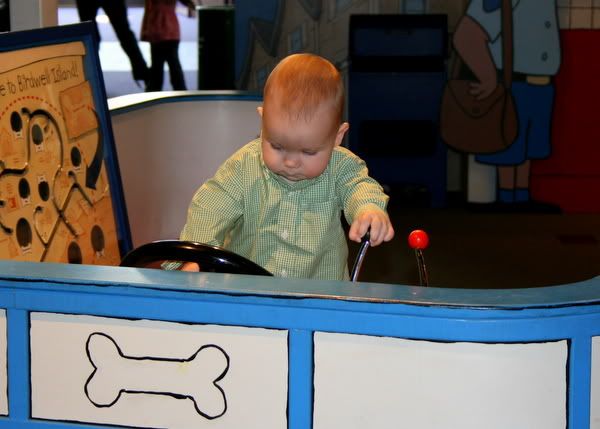 Pay no attention to that man behind the curtain!
Allison mastered the art of extreme bubble making. She was really fun to watch, taking it so seriously.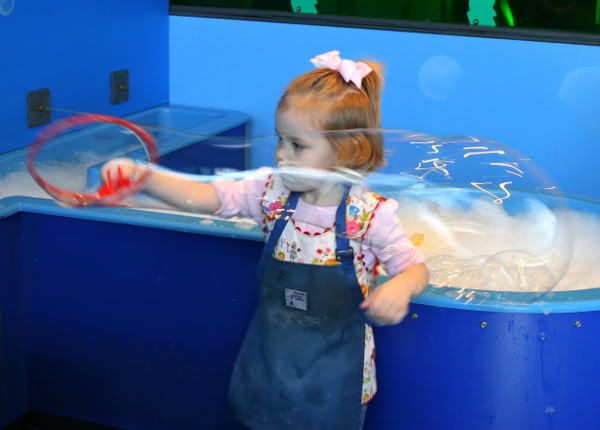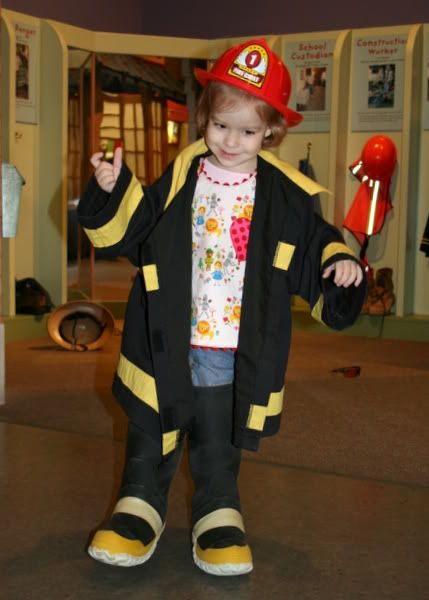 Making a little music video.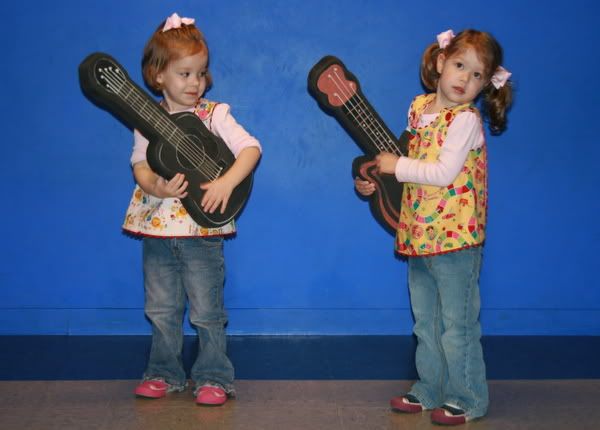 Sam did a great job missing his afternoon nap.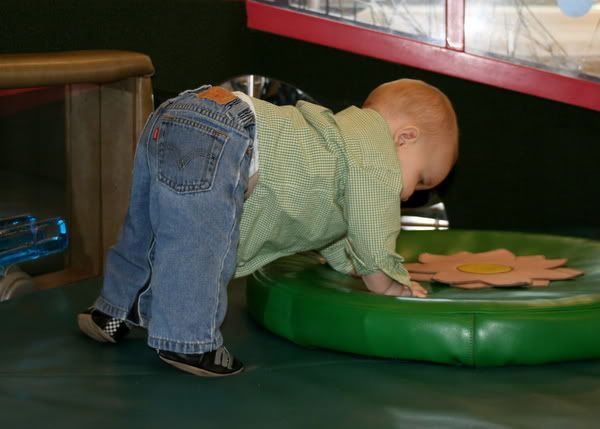 He was happy as a clam to play with the little boy in the mirror.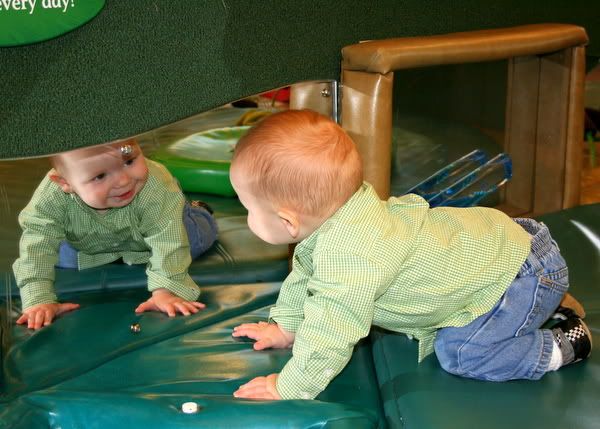 We ended the day by stopping at a local bakery so each of the girls could pick out their own small cake. Emily chose chocolate and Allison, lemon. A yummy dinner at home, followed by dessert and a bedtime story and they were fast asleep. It was a BIG BIG day!
Happy 4th Birthday my little ladies.