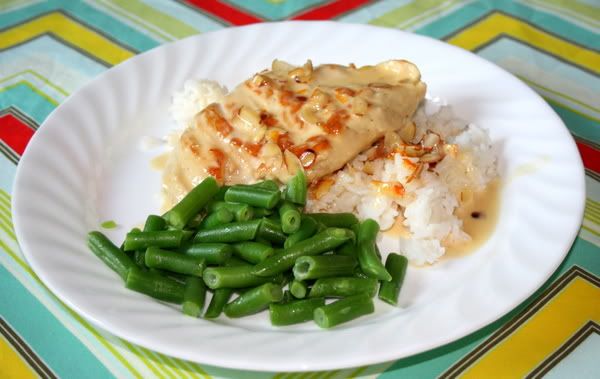 Here is another of our families favorite meals. Not exactly low-calorie, but it's oh-so-yummy. I love the unique flavor that the cream, Dijon and marmalade create. There is nothing else like it.
I always start out by flattening the chicken with my meat mallet (I have
this one
and it's amazing). It cuts the cook time almost in half and the chicken turns out more tender because of the shorter cook time.
Cook the chicken in a TB of butter and then remove to a plate.
You should have a brown looking pan like this. Perfect!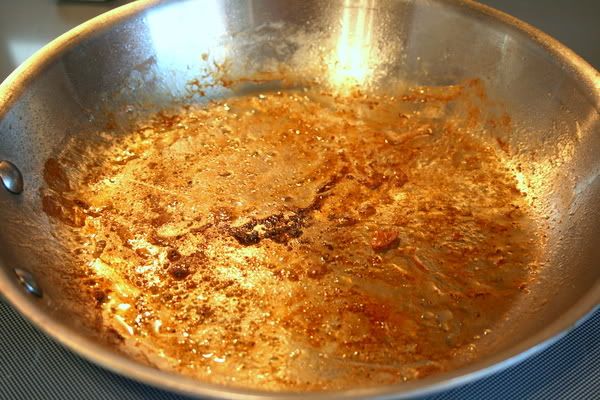 Pour in 1.5 cups of heavy cream and stir up all the brown bits. This will add great color and flavor to the sauce.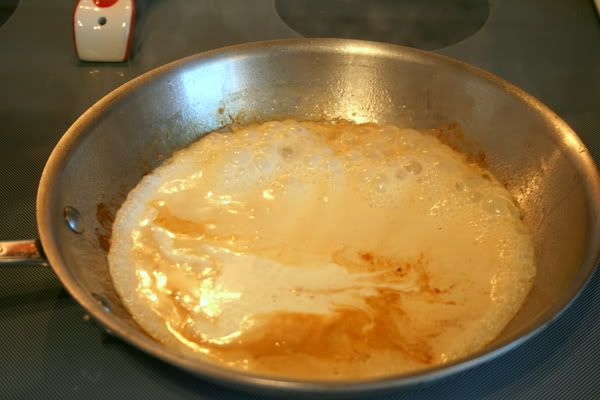 Add about 1 Tb of Dijon mustard, 2-3 Tb orange marmalade and a pinch of Cayenne pepper. Let it simmer to combine and thicken up for about 5 minutes, stirring often. Taste the sauce and adjust to your liking. You may decide it needs more Dijon or more marmalade.
Add the chicken back in and simmer for another 5 minutes.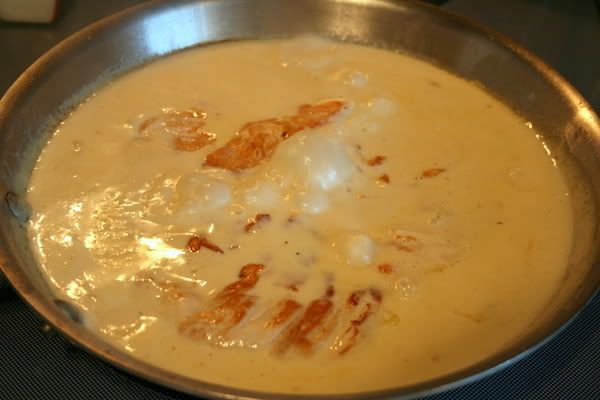 This makes plenty of sauce so you could even cut back on the cream, cook more chicken or make it just like this, with lots of extra sauce for your rice.
For the full recipe,
find it here
.