I mean I really really really LOVE it. Bet you didn't know that about me. I don't actually play it, I just watch it. But it's been years since I've been able to watch a tournament on the tele and I really miss it. I grew up spending Sunday afternoons watching golf with my dad. He played it all the time and tried to get me to as well. I have clubs, really nice ones. I've only used them once because I'm hopelessly, and completely athletically challenged. I can't dance either. The coordination just isn't there. I can't even clap and sing at the same time in church. I'm so missing out!
The girls don't know it yet, but tomorrow I'm going to try to watch the first day of the tournament. It's my plan to have it on while I sew and clean and they play together. Role-playing Peter Pan and Tinkerbell, taking turns being "strangers" or playing with their pretend baby wolves. Whatever their little hearts desire. As long as it's not hanging on me and saying with
angry eyebrows
"Mommy, I don't LIKE your shows!" Wish me luck...
Back in 2002, David and I had tickets to a practice round at Hazeltine. It's just 2 towns away and that's where they are playing again this week. *sigh* Here's a look back at our fun day 7 years ago. Seems like just yesterday!
I know, I know, the overalls. You can stop laughing now.
So
grown-up
at the age of 28. And oh my, the virgin eyebrows!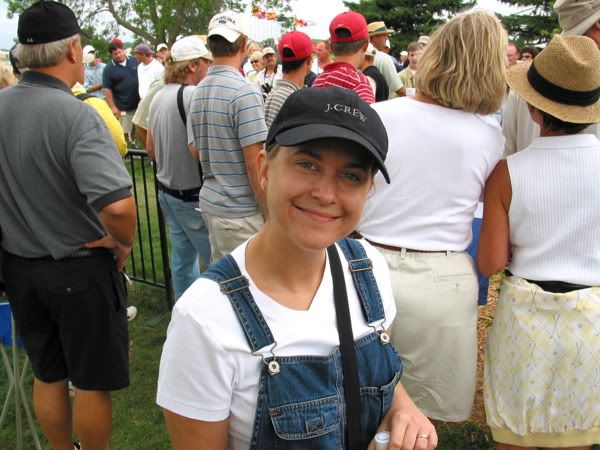 Nick Faldo and Ernie Els on the driving range
David Duvall, posing just for me. ;)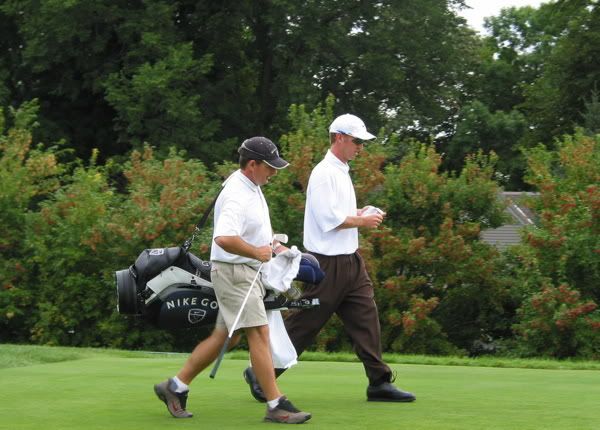 Jim Furyk
Sergio Garcia, he had a huge following. Tiger wasn't there yet.
We got to see his famous "waggle."
He practiced with John Daly (in the red).
Jose Maria Olazabel. I just love saying his name.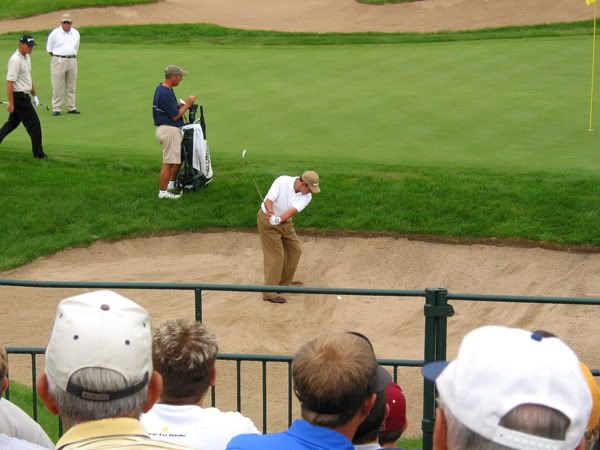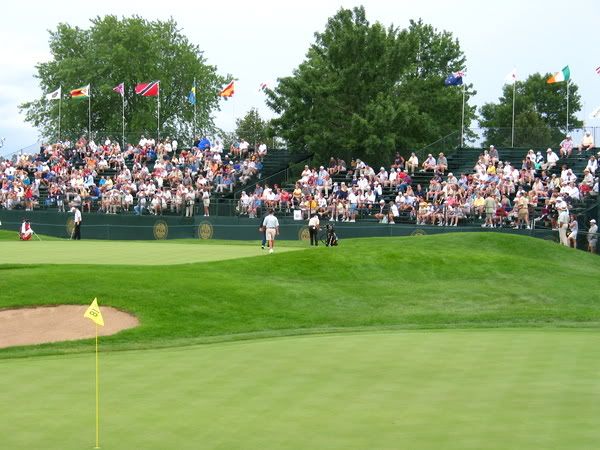 My favorite thing about these championship courses is the lush green grass.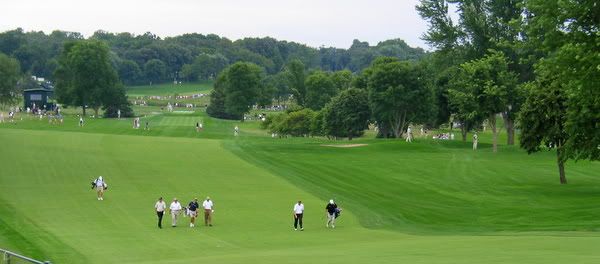 We didn't mind the rain one bit. It was an excuse to buy a little PGA waterproof pullover. Too bad I was a size 4 back then and this XS will never fit again.
My favorite photo of the day, love all the colors.
I hope they're having fun without us.