Yesterday, I stumbled across the amazingly talented Jenny, of
Lollipop Workshop
. She has THE cutest little shop on Etsy. Pure eye candy, if you ask me. Oh how I heart Etsy!
Just look at these beauties. I found most of them by perusing her sold items, but I bet she would do a custom order for you.
Here are some of my favorites...
This little bird is so stinkin' cute!
Oh...those mushrooms and lollipops!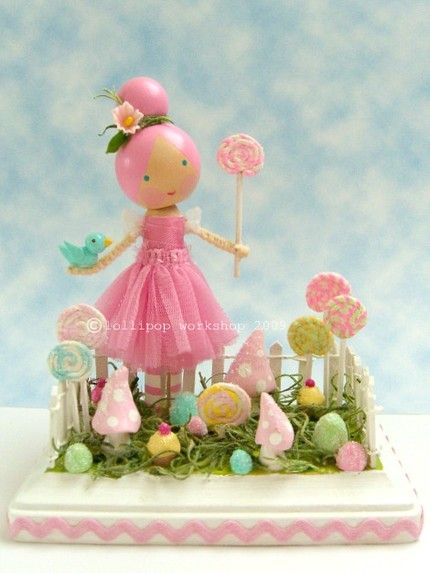 And cotton candy. My girls would flip over this one.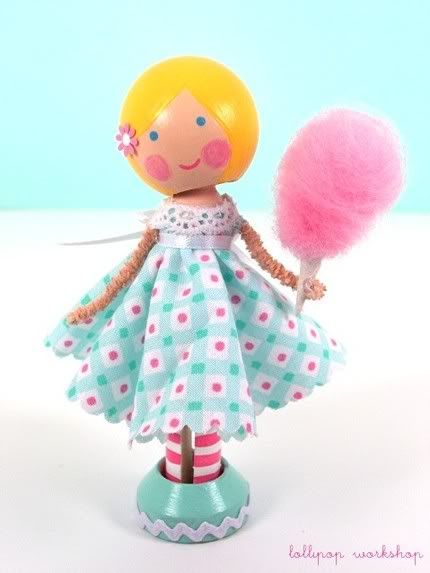 Do you see the little mice?
Awe...candle holders. I remember something similar to these at Christmastime growing up. Little elves I think?
Love the buns and the pink hair.
Now that's my kind of angel!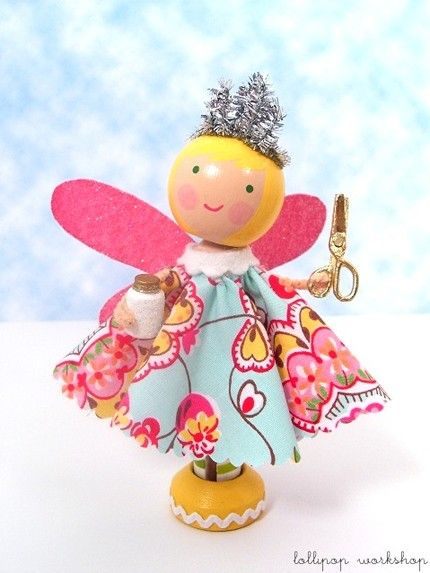 Sweet, sweet little bunny.
Have you been checking out all the different hair-dos? And how on earth is that pot staying put?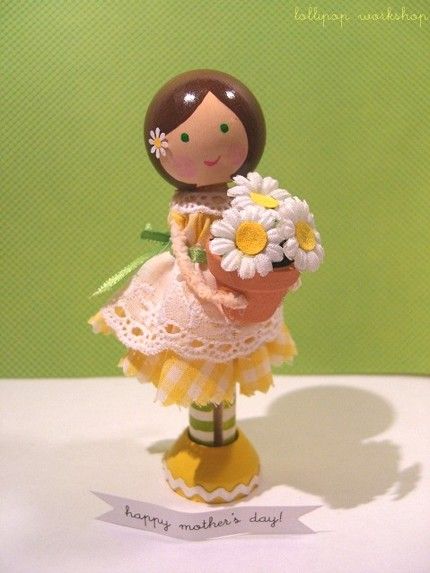 A happy little baker. Look at the sweet aqua polka dot plate? I wish I had a cupboard full of those myself.
Oh la la!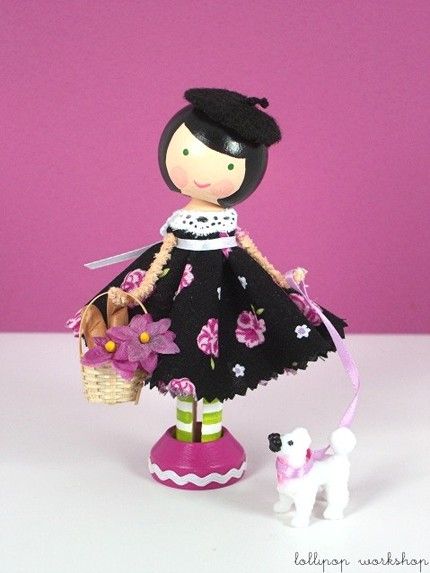 Love the ear muffs! Where does she get all those adorable little props?
Makes me wish I had a table top, white feather, Christmas tree to decorate. Can't you just see a little Angel-Lolli sitting on top with Lolli ornaments all over the tree. What a fun addition they would be to my
felt and sequin vintage finds
.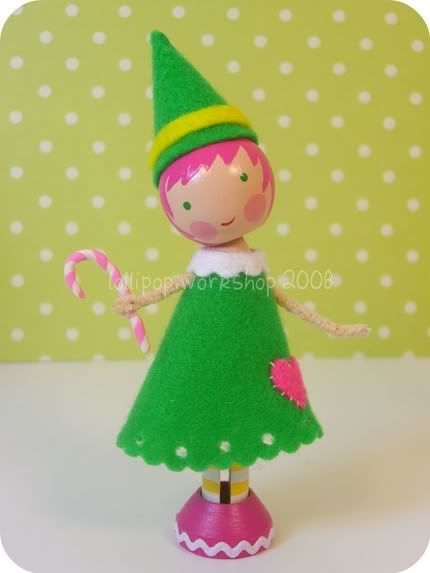 Have you been noticing all their striped tights?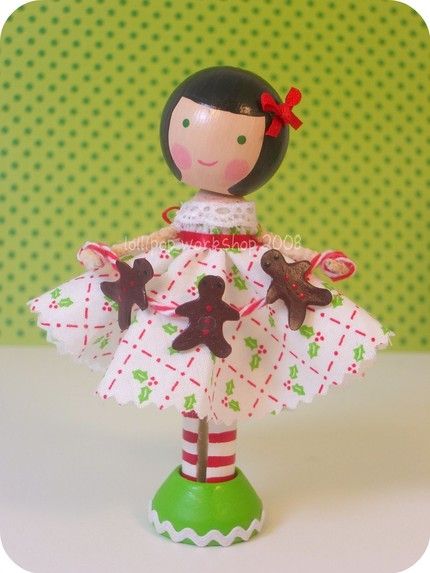 And how in the world did she make this super teeny tiny cut-out row of paper dolls?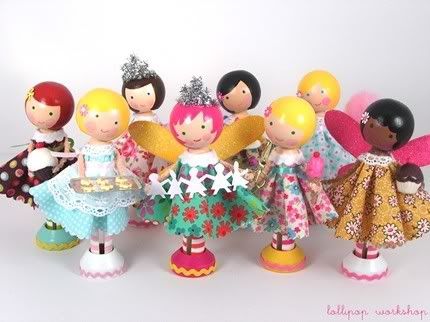 Be still my heart...cupcake toppers! Does the cuteness ever stop?
These little guys remind me of a vintage baby mobile I have in a closet somewhere. Must get it down. Soon.
Wouldn't this be adorable on top of a little girls' Birthday cake? Or remember those little porcelain figureines that held a different number for each year? I had a small collection of those and I'm sad to say i gave them away to goodwill years ago. Gulp.
And how about one for the big girls? What a fun bridal shower gift this would make.
I think I need to add some of these to my girls'
spool dolly collection
real soon. They would fit right in, don't you think?
So go check out
her shop
. She's super nice too. Thanks Jenny, for letting me borrow your gorgeous photos!