To visit squirrel houses
It's usually something Daddy does with just the girls.
But last Sunday, Sam and Mommy came too.
Thankfully the rain held off for us.
Allison pretended to carry a baby fox.
Mommy took pictures of dainty flowers.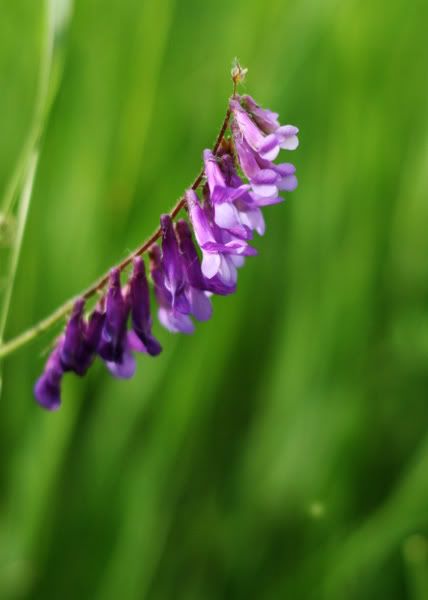 Emily found just the right sticks.
We walked.
And walked.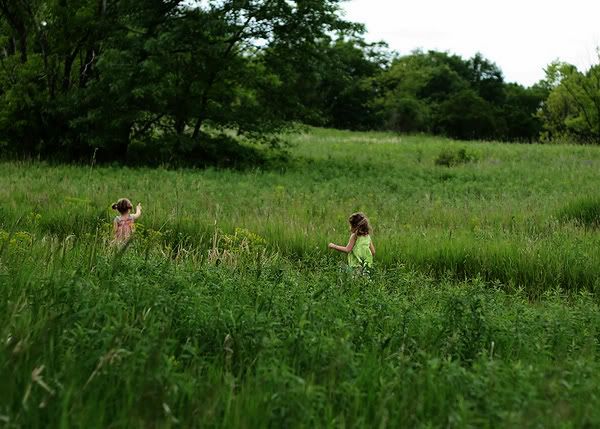 And walked.
And walked some more.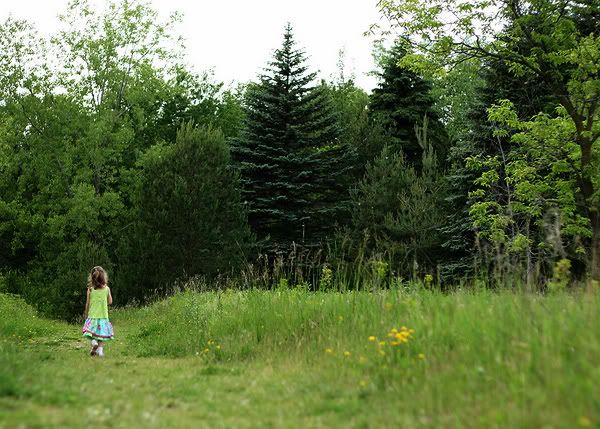 Can you guess what they are doing here?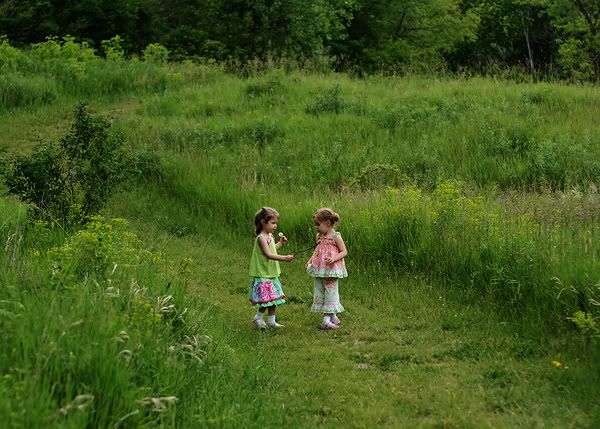 I'll give you a hint.
Flora and Merryweather were in the meadow with us.
"Make it Pink!"
"No Blue!"
"Pink!"
"Blue!"