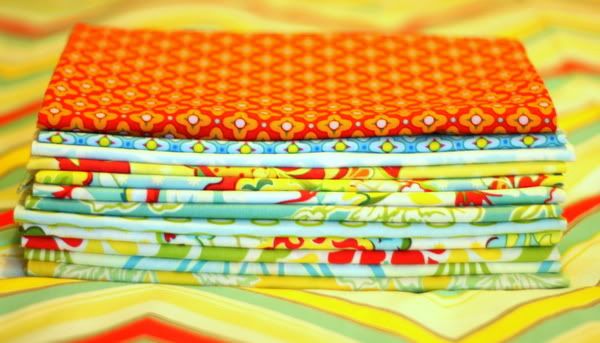 I've finally finished week one of the
quilt-along
. My fabrics are here, washed and ironed and ready for cutting. I'm only two weeks behind, but I know I can catch up quickly since picking the fabrics was the hardest part for me. For some reason I had a hard time envisioning the final outcome. That's probably just because I've never made a quilt before. But I'm OK with that, I'm branching out.
I'm pretty sure I've decided to just make the throw size and not use this for our bed. Once I saw all the fabrics together I realized that the red is just too orange for what I was envisioning. I'm still debating whether or not to use the red/orange print on top. I will probably substitute the zig zag stripe I bought for the binding in it's place. I'll probably make that decision at the very last moment. I would love your input!
I've got 6 projects in the works right now. Two of which will turn into quick little photo tutorials for my blog in the next couple of weeks. Sew much to do, so little time... I'm off to start cutting!