The girls got to participate in a fun program at our high school this year. As part of the child psych class there, the high schoolers spend the first part of the semester learning and creating curriculum to run a pre-school. Then the last 6 weeks of their class they implement everything they thought up to do. One half of the students play with and teach all the pre-schoolers, while the other half is behind a one-way mirror observing the kids. The little kids come away with having a TON of fun and usually make 3-5 fun craft projects a day, involving tons of messy stuff that I am not likely to do at home. This spring they also had a mini track-n-field day outside and received a visit from a fire truck.
The price cant' be beat! For just $2/hour/child I get to run errands with just Sam, or hang out at home with him for a while and the girls have a blast and are sufficiently tuckered out and ready for naptime when they get home. The only negative is that there is no feedback about how your child is doing. So when Dave and I attended their last day of "school" it was kind of an eye-opener to see their bahavior. Emily seems to have taken on the role of Class Clown. And both of them aren't very good listeners. Both are things we suspected, but weren't quite sure about. Of course they aren't quite 4 yet and they are some of the yougest in the class, making them the least mature, but still...
One of my favorite stories this year came when I picked the girls up one day. My friend Kori stopped me to say that her youngest had a tough time being dropped off that morning by her daddy. Her older sister wasnt' going to class that day and she didnt' want her daddy to leave her there by herself. He was afraid he would have to take her back home. But then he told her that a little girl named Allison came over and asked her to play with her. Soon the tears were gone and she was happily playing. My Egg Bandit, Cupcake Stealer, Tornado, gets a bad wrap sometimes. But she really has a great big heart and is my most sensitive child. Not just about herself, but sensitive to other's feelings. That will take her far in life!
In January, trying to get the kids lined up for a group photo. Emily's wearing the dress-up dress they said she wore
EVERY DAY
.
Last week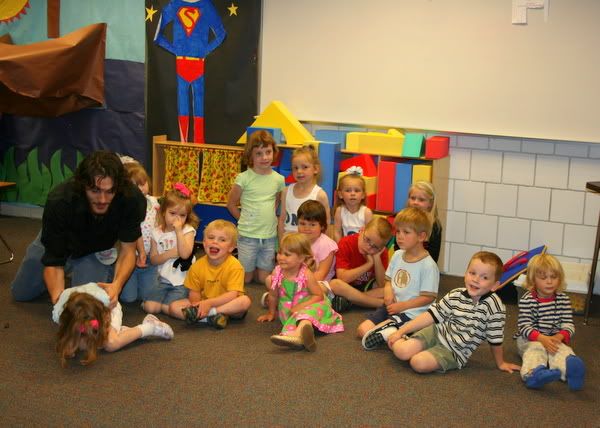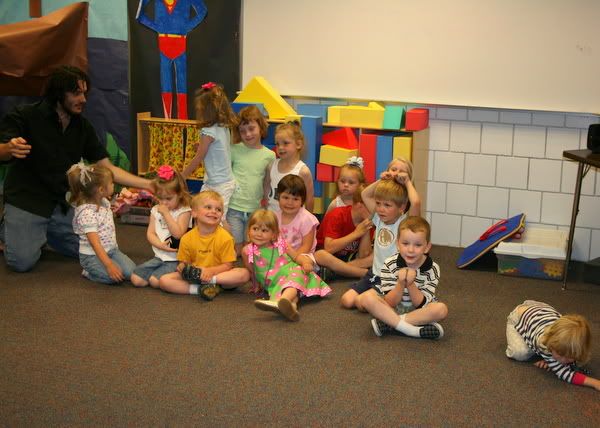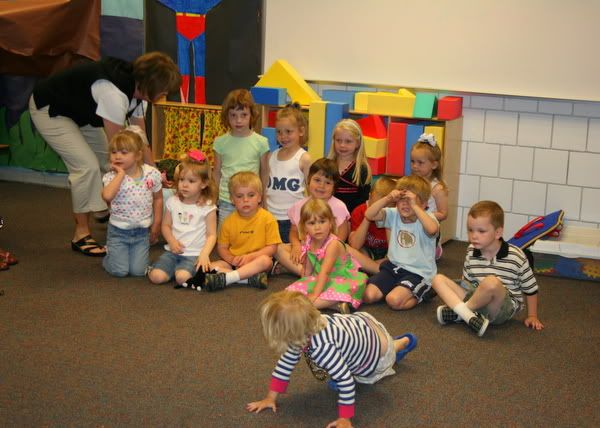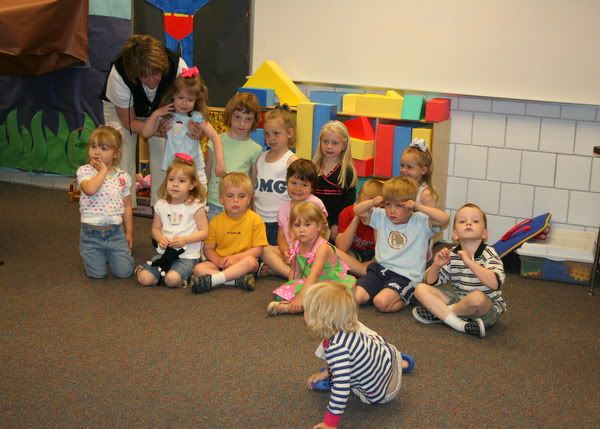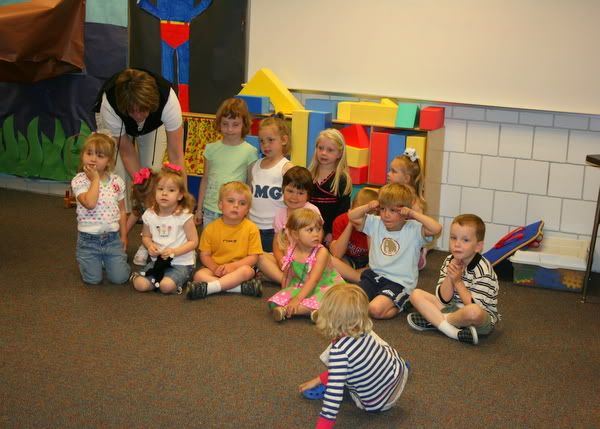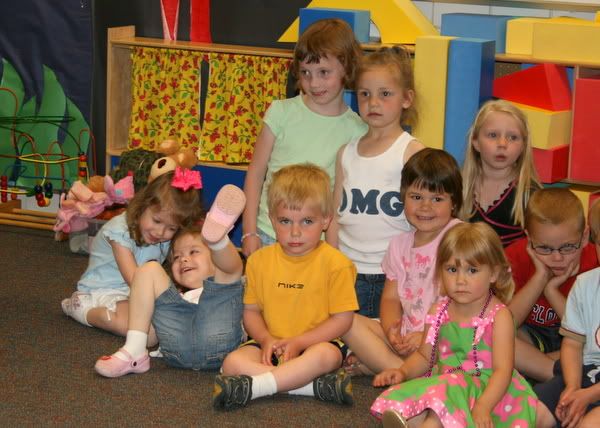 Emily seemed to have this young man wrapped around her little finger.