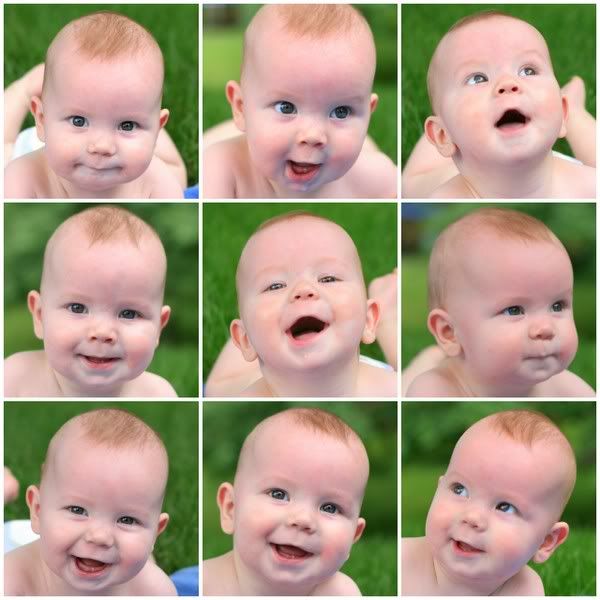 His second tooth has almost poked through! He is such a trooper, you'd never know he was teething, except for the constant drool.
It has been HOT, HOT, HOT here. I'm talking 90's, in JUNE! And muggy as all get out. We can't wait to go swimming again at my grandma's pool, tomorrow.
We had some fun in the backyard earlier this week, while the girls used their slip and slide. They did more slipping than sliding. And we ate up almost all of our ripe strawberries. They are just too tempting right from the garden, I never have hope of them making it into the house.
My goal is to knock out a bunch of sewing projects this week-end so I have something to share with you next week. But we've got a very full Saturday, so that may just be a pipe dream. I was super duper sick for 3 days last week and that has put me majorly behind in the whole "keeping the house sane" category. Oh and I am completely obsessed with the
Twilight
books. Working on the last one right now. Yeah, that could have something to do with it too.
Speaking of being sick. My sweet, sweet little Emily made my day last Tuesday. I had called Dave that morning to come home so I could go to the Dr. and when he got home, Emily said "I know! We should pray for Mommy!" She folded her tiny hands and squinched up her eyes real tight and almost yelling, said "Dear Jesus, please help my mommy to feel better, and not to be sick anymore and not to cry. Amen!" I was weepy all day after that. And I coudn't help wonder, seeing this little girl that looks so much like me, if I had ever done that for my mother when I was Emily's age and she was so sick and dying. Talk about feeling weepy! I even cried on my way home from the Dr. when I saw a bumper sticker that said "Proud Mother of a Soldier." That one always gets me.
I'm feeling much better this week, just need to find some motivation. Hopefully the sun will shine all day, that usually helps.