...tastes even better in a pretty glass. Don't you think?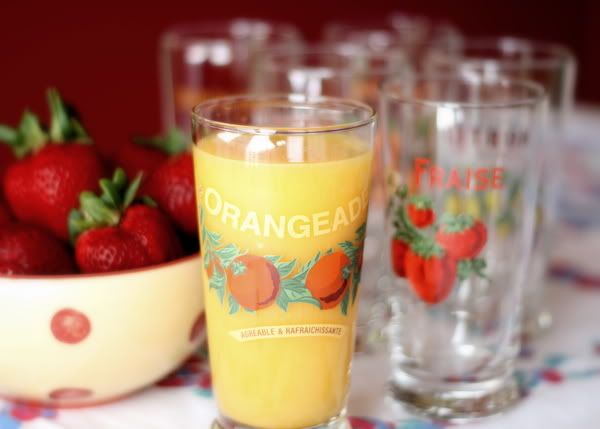 I bought these at Williams Sonoma sevenish years ago (don't hold me to that).
I adore them.
I adore the girls too.
They didn't even mind that I bought the wrong kind. They liked the "pulps."
I'm trying to chase away a sore throat.
If you're doing the same, you might want to pick up
these
.
They're almost as cute.
Almost...
ok, now I have to buy them too.
Good grief!