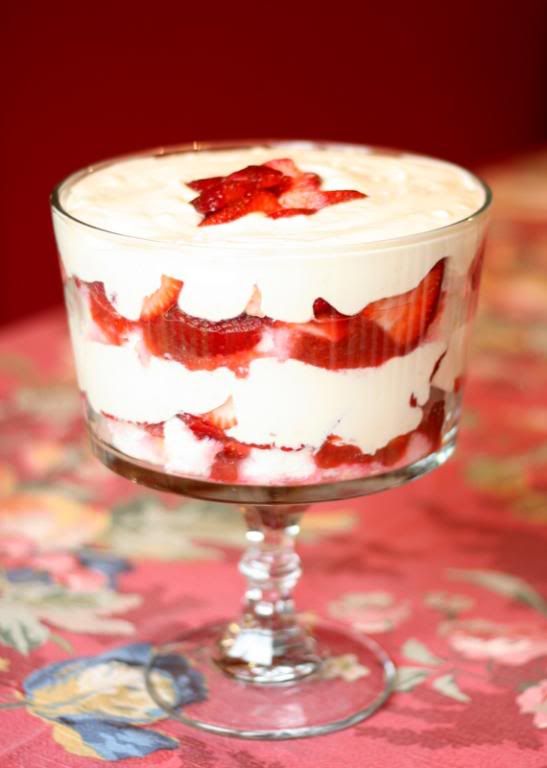 Spring in Minnesota means rhubarb. And lots of it! I love that it reminds me of my childhood.
I made this to take to a friend's house last week. Isn't it purdy? I used about twice as much sugar when making the sauce, since my stalks weren't quite ripe enough. And I'll admit to adding a bit of red food coloring too, because the red and green stalks turned a bit gray when cooked.
More yummy rhubarb treats on my list to test.
www.tasteofhome.com
is my new favorite recipe site. Go to recipes, then advanced search and you can type in the ingredients you have on hand, even ones you don't have, and it will bring up all the recipes that match (I'm the queen of run-on sentences, commas are my friends, see I just made this one even longer). It has been a dinner-saver on more than one occasion.