I stumbled upon Angie of
Bakerella
, last month, while reading
Pioneer Woman's
blog. I knew she made cute things so I added her to my blogroll. It wasn't until this morning that I actually sat down to learn all that I could from this talented lady.
Oh me oh my, how I have been missing out!
C

ake

P

ops
These made me *giggle*.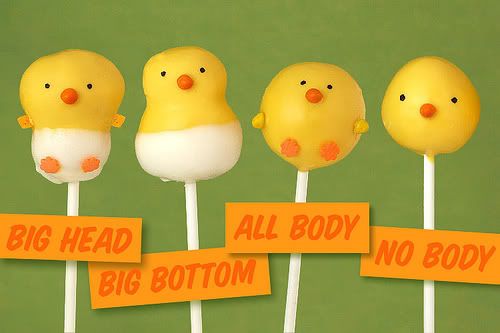 After eating Easter dinner, you might appreciate this one.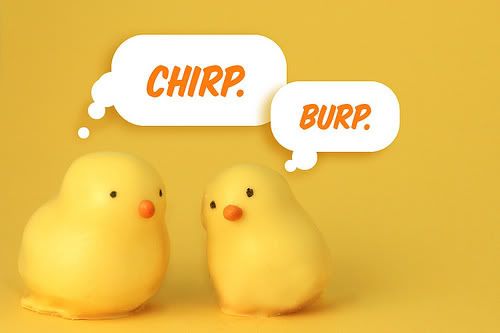 Would you believe that these are all super easy to make?
Seriously easy. Just a cake mix and a can of cream cheese frosting to start.
Then you dip them in melted candy coating.
She gives you a complete list of everything she decorates with, for each design.
She is my sweet tooth hero.
*sigh*
Thank you Angie for making my day a lot brighter! :D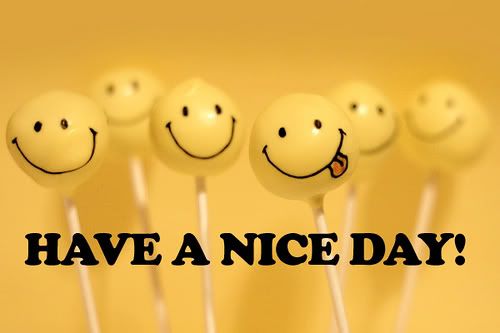 Our cake just came out of the oven.
I can't wait to buy some supplies tonight for lots of Easter fun tomorrow.
Yes, I think Easter is officially my favorite holiday.