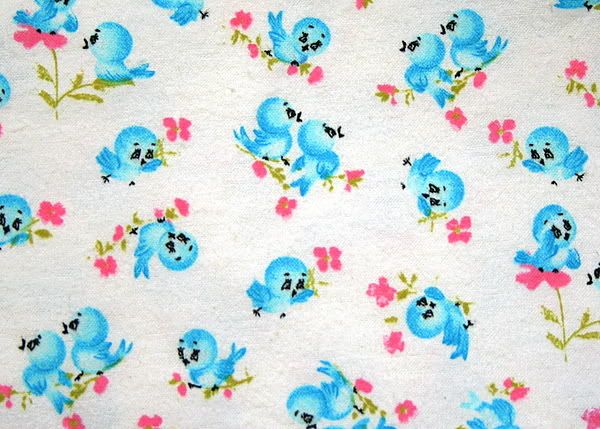 Isn't this just the most adorbale little print? I practically giggled when I saw it and immediately wanted to hoard it all for myself. I found it at JoAnn of all places, while searching for some fun flannel prints to make pj's out of for the girls. I bought 4 yards, but now I want to go back and buy a whole bolt so I can make a pair for me and then for the girls in every size. Oh and wouldn't this be delightful as a pillow case? How fun to use for sleepovers, when they trot off to sleep at a friends house? Yep, gotta do that too!!!
I have added more listings to my
"cleaning out the closets"
event on eBay. Next will be the
shoes
!