A few weeks ago I tried my hand at a pair of decoupage jeans to go with all the cute Scottie Dog separates I bought at Gymboree. I really love how they turned out. These were a bit tricky since this pair of jeans could only be opened on the outseam, but they were still lots of fun to make. I added some green fabrics to make them feel a bit more Christmassy, but they will still be fun all winter long and well a Minnesota spring.
And here are the new Dick & Jane jeans and top I whipped up. I'll add a photo of the tops reverse side later. I appliqued a gingerbread girl wearing black mary janes and used some Mary Engelbreit fabrics I won from
Jona
. I still have a lot of embellishing to do on the jeans and now I'm regretting not putting pockets on the top, so maybe I'll take it apart and add some. We'll see...Now it's
your
turn to see...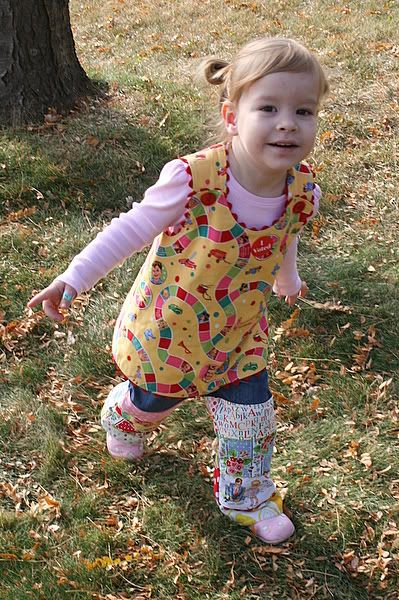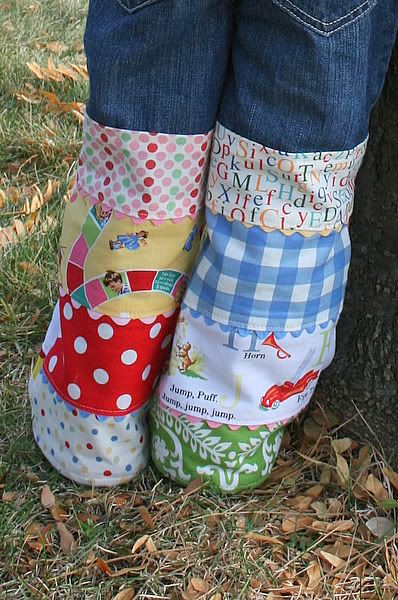 Oh and I thought I better put up a new belly shot too (terrible lighting I know) since I'm almost done. Just 10 days to go...WOO HOO!!! I've only gained 35 lbs this time, compared to the 60 with the girls, but I fell like I'm retaining water just as badly as before. I know the puffy face, hands and feet will be over soon, but unfortunately it will get worse before it gets better due to the looming c-section. I can't wait to get my body back to normal! Almost as much as I can't wait to meet this little one that feels like it's been practicing for soccer try-outs in there.