After opening the most beautiful baby and big sister gifts, I was inspired to try to capture a photo of Sam for his birth announcement.
"J"
...thank you
soooo
much for the gorgeous monogrammed cashmere jumper. I'm excited that he should grow into it in time for his church dedication in just a few months!
Here are my favorites so far...I'm thinking Sepia because I've found some gorgeous announcements on Etsy in blue and brown color schemes. You may recognize the little guy in
this one
. I love
this one
,
this one
, and
this one
too.
I'd love to know which ones are your favorites too. I'll pick one main pic and then I might use hand and foot photos in supporting roles depending on the announcement I choose.
1.
2.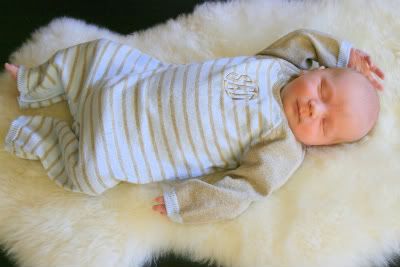 3.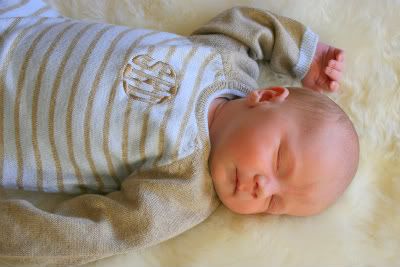 4.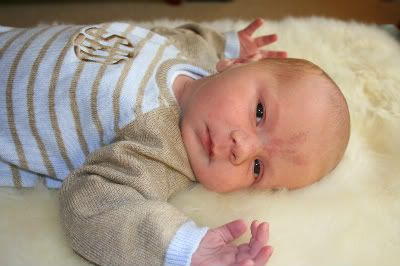 5.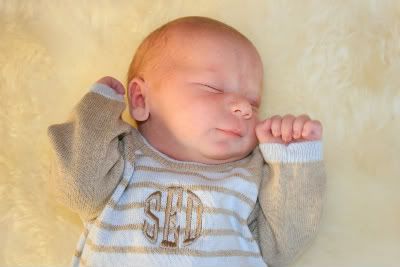 6.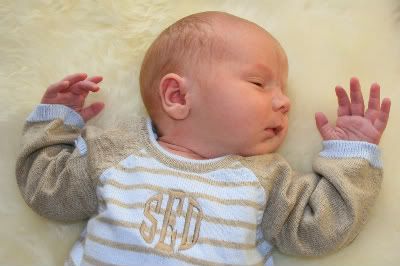 7.
8.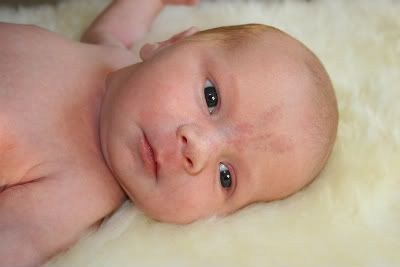 Hands and Feet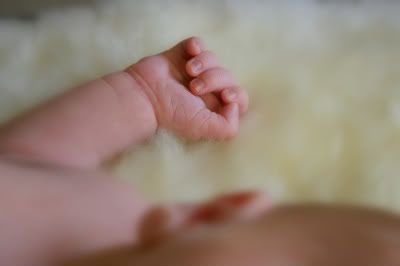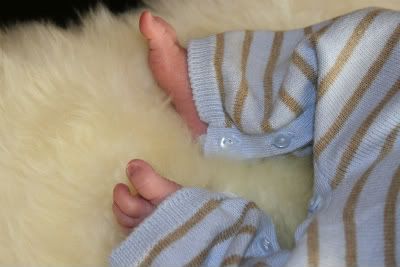 Sepia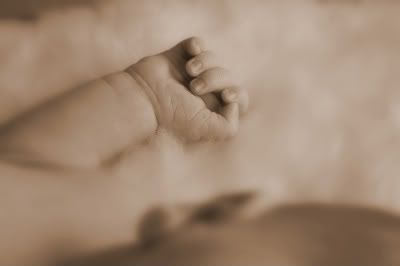 ***Say a little prayer for my Dad. He went to the ER yesterday with chest pain and this morning they found somthing in his heart during a chemically induced stress test (they couldn't do the standard run-on-the-treadmill-test due to his MS). Just waiting for the cardiologist to come tell him what they want to do next. It's hard waiting by the phone, but not as hard as I'm sure it is for him to hear they found somthing.
***Update: They just sent him home (Fri night) and he has an angio-somthing scheduled for next week where they look to see how much blockage there is and fix it then and there. Hopefully it won't be too bad.
***Angiogram is scheduled for this Wednesday at 7am.