After another 4 days of sewing projects my room was even messier. It got so bad that I couldn't open the door all the way. So I spent most of today cleaning it and I thought I better document it quick so I can always come back to be inspired to clean again as needed. Of course the mess really only moves from room to room. While I'm cleaning one, the girls are destroying another (this time the playroom). C'est la vie!
I think it looks great now. I even moved the furniture myself!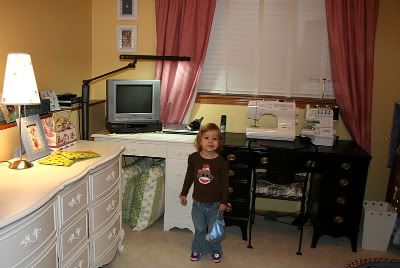 Gone is all the fabric in New Baby's crib...
put away neatly folded mostly by project...
and in color order.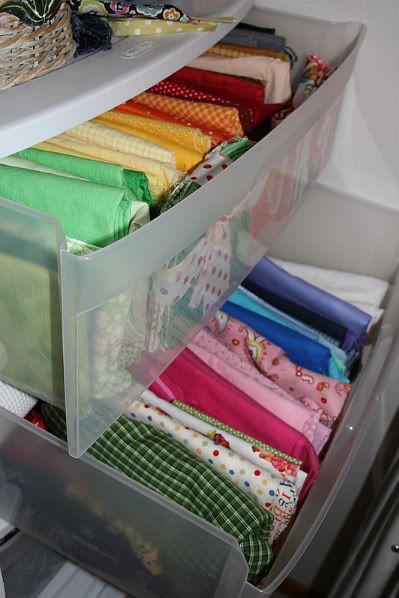 And all of my drawers got the "a place for everything and everything in it's place" treatment.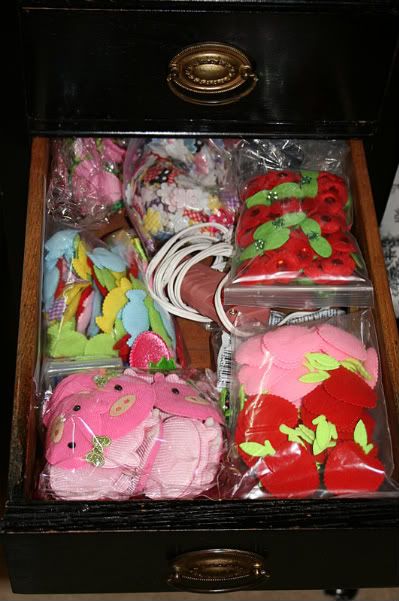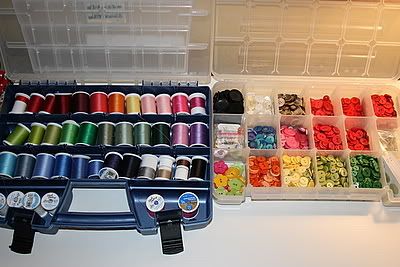 So there you have it! Oh and tomorrow we are heading out to take pictures of my latest sets. We are going to the Circus on Saturday (3rd row seats!!!) and this week-end I made 2 different dresses and pants for the occasion. Can't wait to show you! It's been forever since you've seen anything new from me.