I'll admit it, I have an obsession with vintage handmade Christmas ornaments, tree skirts and stockings from the 70's-80's. I've decided to add to the collection that my mother started back then and have been having fun finding more of the same on eBay. As soon as New Baby arrives I'll decide which stocking kits to buy and get those made by next Christmas. I have 3 kits to work on but no real intentions of having them done for this year.
Tree skirt my mother made
And her ornaments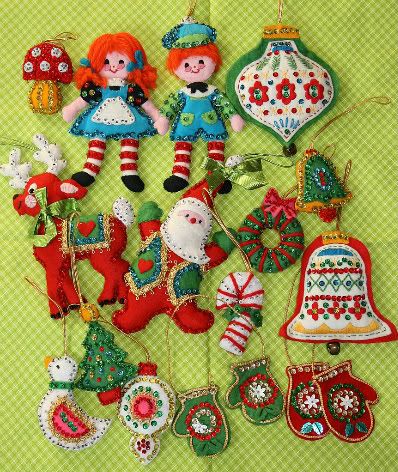 And here are the "new" old treasures I've found. Goldilocks and the 3 bears in the center are my favorites (the bear in the middle doesn't go with that set though).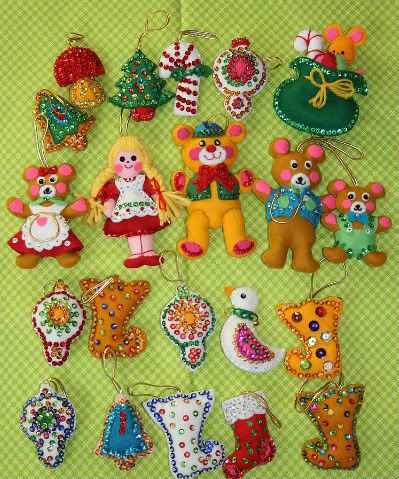 My favorite here are the "Three Little Kittens Who Lost Their Mittens."
My goal is to have a tree that's filled with these felt pretties and vintage inspired glass ornaments, with colored lights. Quite a change from my northwoods themed tree with white lights that we are used to. Most of the finds on eBay are from estate sales, so I hope to stop by some in our area too.