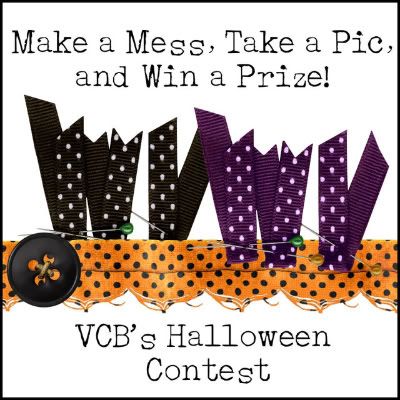 Inspired by a recent post by fabric and pattern designer
Lila Tueller
,
Chelsea of Vintage Chic Boutique
is having a "Messiest Creative Space Contest." I hope this doesn't burst anyone's opinion of me by seeing my sewing room in all it's glory. You may be thinking, "Wow...how can all those cute things come from
THAT
!?!?!?"
Well, in my defense, I've reached the point in my pregnancy where it's much more difficult to bend over and pick things up from the floor. Of course that doesnt' explain the pile of fabric in New Baby's crib. That's just me having finished a very detailed applique project that required a zillion different colors and I prefer to refold them all at the end. Hmmm...it's the end, I better get folding.
I'd like to say that I still clean-up between every new project (I used to), but this is the mess that the past 5 projects has created. I do have to say that I'm lucky I can even see the floor at this point. Since I only have 5 weeks left before New Baby's arrival, and a list a mile long of sewing projects, I plan to take time this week-end to clean the room since my sewing machine is currently in the shop. I will admit that I removed the bevy of dirty dishes, that look more like science projects at this point, before snapping a few pics. So without further excuses or explanations, here it is (shudder)...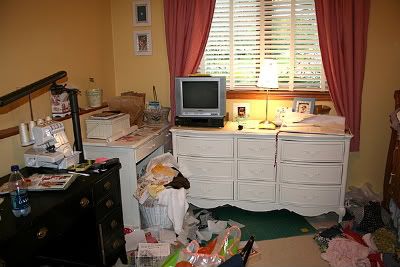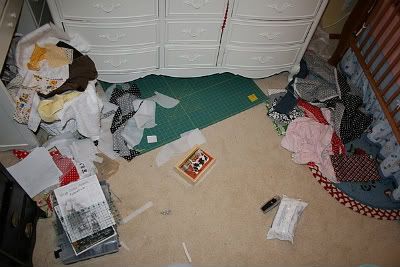 If you too would like to throw caution to the wind, and let it all hang out, visit
Chelsea's blog
to enter her contest. I hope I have at least made someone else feel better about their mess. Oh and...the rest of my house? Spotless of course! ;)