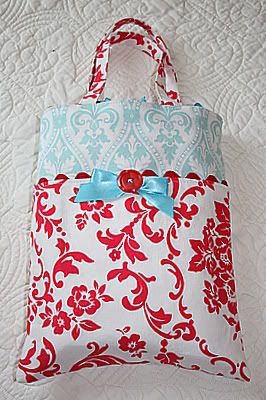 As soon as my best friend Sara told me she was expecting their first child, just 10 days after my due date, I knew I had to host a shower for her. Thankfully her youngest brother decided to get married this week-end, so she was in town from VA and we had a 3 hour window today to throw a fun party. I can't believe I didn't get a single picture of Sara and me today, though I posed for a few.
Sara is one of those rare friends that is never afraid to tell you what she really thinks. She always has great insight and she is the most mature Christian woman I know. We have been great friends for at least 10 years now. Unfortunately she and her husband Steve live in VA right now, so we only get to see them about 2 times a year.
I knew I had to make something really special for her and since they decided to keep baby's sex a mystery I had to come up with something neutral (I hope it's not too girly). I spent the better part of yesterday making a custom nursing cover-up, security blanket and mini diaper bag to hold it all in. My color combo was inspired by
Jona's pillowcase
post a while back and I am now pondering the creation of a shower curtain in the red print to go with our freshly painted yellow bathroom. Red and Aqua are my new faves, and I think yellow is just yummy with them.
Nursing cover-up
(tutorial here)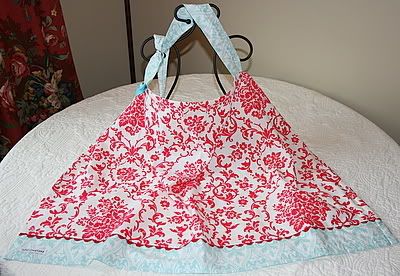 There is even a soft minky pocket on the left side because
Sara is left-handed.
Security blanket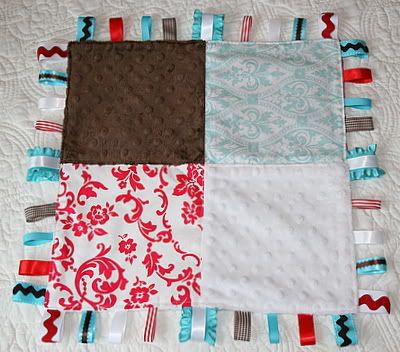 Sara completely surprised me with the most wonderful thank you gift. A retro phone from Pottery Barn (my favorite store). I think it looks just perfect on my corner table.
And since I haven't posted one in a while, here is a belly shot. Notice the yellow in the background (Behr Pismo Dunes). We have a c-section scheduled for Friday November 14th. Just two months from today!