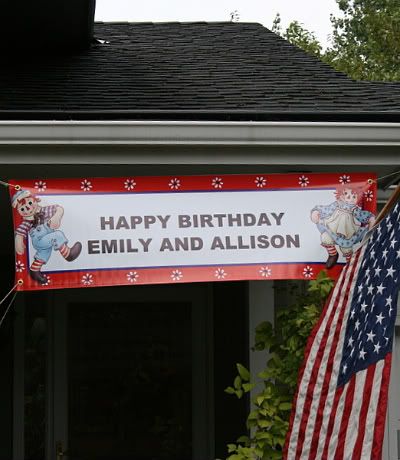 We had a fun filled day of Birthday party! We managed to hold 25 people (+ one baby) in our tiny house and it felt just fine. I was very surprised. Now I'm not so worried about the Baby Shower I'm hosting on Sunday with the same number. The girls had a blast and haven't stopped talking about it, or playing with their balloons and gifts. I however am still recovering. Spending the majority of the last 3 days on my feet has really taken a toll on me. All I want to do is nap every chance I get.
My favorite phrase of the day, "Mommy, my watch is clocking." Emily loves her new princess watch.
I was able to finish a new dress for Allison by staying up until 2am the night before. It's not 100% completed, but good enough to wear for the day. I'm sure I'll be offering it as a custom next spring, so I'll finish it up and take proper pictures soon.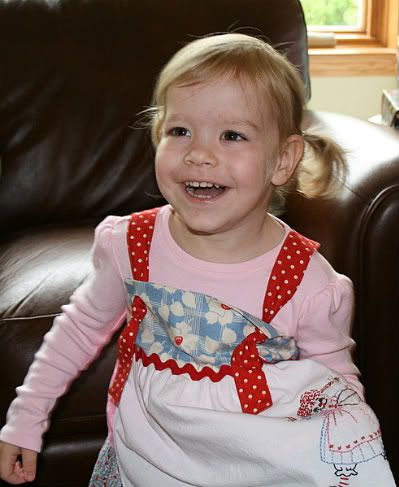 The cake was my favorite accomplishment. Of course it's not perfect, but I think it turned out pretty cute for my first try at this kind of decorating. I used a Wilton Raggedy Ann pan from 1969 that had been my Mother's. So I'm sure I had a Raggedy Ann cake at some point in my early years too. She loved cake decorating and I inherited all of her icing tips which I gladly used. I did end up having to use my fall back option after the original homemade carrot cake broke coming out of the mold. After a trip to the grocery store we ended up with a chocolate box mix and homemade cream cheese frosting. The girls watched me frost it and of course I frosted their finger tips a bunch too. Those are the kind of memories I love making with them.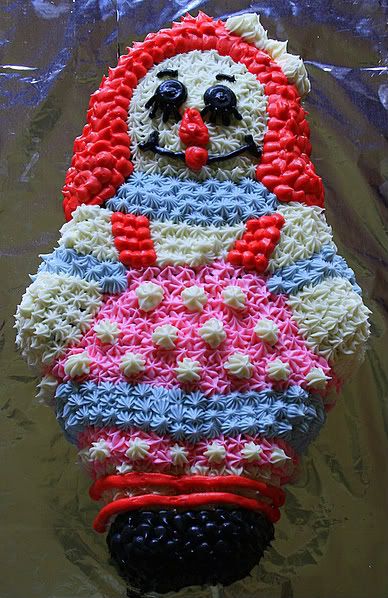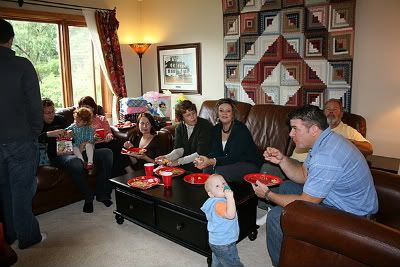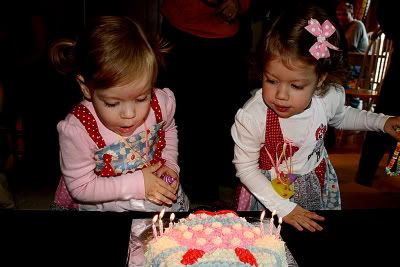 I meant to get a picture later when all the kids made their way back to the trampoline. A great way to end the party!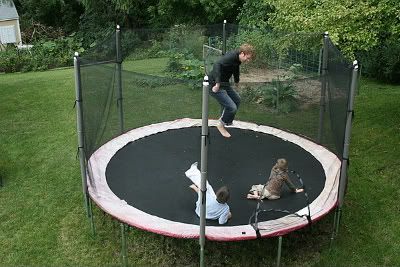 A special thanks to Jeremiah for videoing the opening ceremonies and to Jeremiah and Terrence for playing so well with all the kiddos. I'm sure every family has that special uncle or cousin that all the kids gravitate to. For my generation it was my uncle Jim from New Orleans and it's so fun to see my girls have someone like that too. They will always remember that!