Last week was filled with household projects, the least of which was painting the girls' new Big Girl room. I asked them what color room they wanted and they both declared PINK right away (thank goodness!). So I taped color swatches to the wall and they each, individually, picked the same color. How cute is that! I did have to change it a bit once I decided on bedding sets. I went to PB Kids to match them and found I needed one a little less blue (shhh...don't tell the girls on me).
So we hyped it up all week by asking if they wanted to help paint their new room. They couldn't wait for the big day to arrive. They kept calling it their office since it used to be Daddy's office. The pink we chose is called Partytime SW 6849.
Their room is teeny tiny at just 10'x10' so not much else will fit besides two twin beds, which are already on their way. Oh and we have a lovely fuse box to hide on the wall that I painted green. I've decided to hang 3-4 rectangular canvases, vertically, so one can cover it fully. I'll either paint or applique something to stretch over the frame to match their bedding. The lower portion of that wall will be covered in white beadboard.
Here's how I will be decorating their room.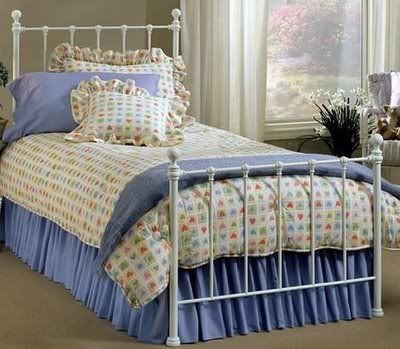 Penelope Bedding from Pottery Barn Kids - my FAV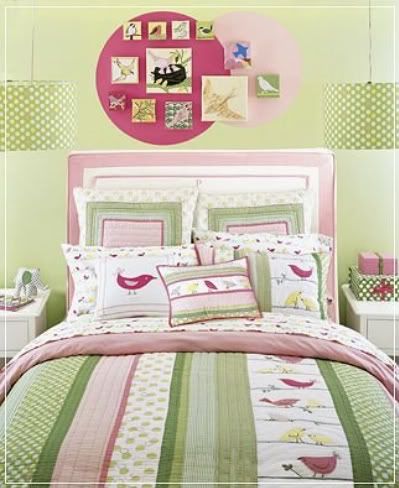 This is already hanging in front of their window