Princesses are a big deal at our house. E has gotten quite proficient at putting her own Princess dress on. She is often seen running around the house masquerading as Belle or Cinderella. The other day she came in to her room where I was putting away laundry and exclaimed "I'm Belle, Momma! You my Beast!" So of course I dropped everything and danced the afternoon away with her. A got in on the action too as Cindy.
The cupboard behind E in this first photo is soon to be painted the perfect shade of green. Thanks
Jenn
for the inspiration!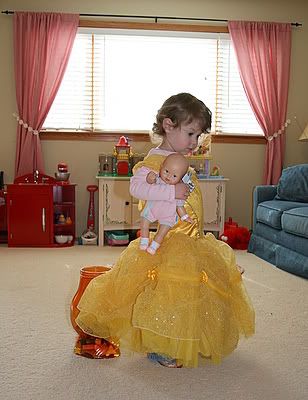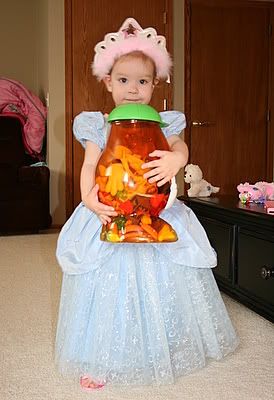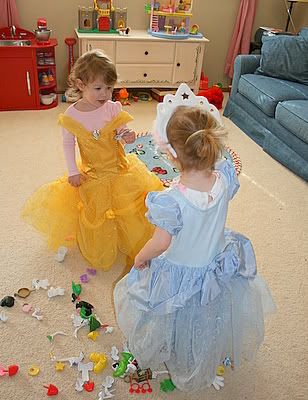 A girl's gotta have shoes.